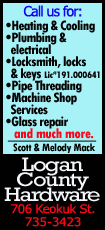 Retailers across Japan have reported shortages of Kao Corp's <4452.T> 'Merries' brand diapers in recent months, with many stores sold out even after imposing rations.

At midnight, Japan's sales tax rose to 8 percent from 5 percent. A crush of demand ahead of the first sales tax hike in 17 years has been credited with lifting sales of everything from condominiums to luxury cars — and raised fears of a sharp downturn in spending over coming months.

That was certainly the experience of 1997, when the sales tax rose to 5 percent from 3 percent — and spending promptly fell off a cliff.

Economists trying to assess the payback have focused on soft goods — items such as cigarettes, office supplies and diapers — where sales surged in the final weeks of March. Sales of consumables account for about a quarter of private consumption.

The thinking goes that the bigger the rush ahead of the tax hike, the bigger the drop in spending will be in this quarter, and the bigger the risk that the economy will disappoint already modest expectations of less than 1 percent growth for 2014.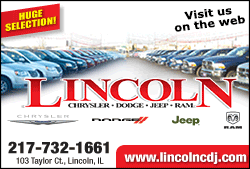 "Real household income will be squeezed after April by a greater degree than last time because of the bigger rise in the sales tax rate," said Yasuo Yamamoto, senior economist at Mizuho Research Institute.

"As such, there's a risk of the pullback turning out deeper this time."

A deep slump could increase the pressure on the Bank of Japan to expand an already massive program of monetary stimulus by mid-year.

CHINESE DEMAND

But behind the diaper sales surge, many retailers say, is a factor that did not figure in 1997: increasingly affluent Chinese consumers.

Demand from a grey market of brokers who buy Japanese-made diapers and send them to China was behind the disappearance of Merries and other diapers from store shelves in recent weeks, according to brokers and store managers.

Some stores, such as the Papasu drug store chain, found it almost impossible to keep the Merries brand on shelves.

"We have Chinese customers buying packages of Merries, and even when we set a one-package-per-person limit, they come back again to buy more," Koji Toyama, a Papasu employee, said last week.

The reputation of Japanese-made products means that some Chinese consumers are willing to pay a premium for them, even preferring them over Kao's Chinese-made Merries.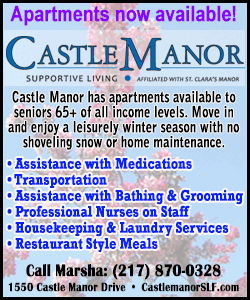 And that changing nature of consumption patterns, many economists say, means the pain in Japan will be more limited than 1997, when the sales tax hike coincided with the start of the Asian financial crisis and a recession.

Kenji Yumoto, vice chairman of the Japan Research Institute, said he was cautiously optimistic that the drop-off in consumer demand will not be as extreme as it was the last time. While auto sales rose by proportionally more than they did in 1997, other categories had not seen such an outsized run-up, he said.

"I expect that the pullback in demand will be smaller than it was in 1997," he said.

For appliances and home electronics, for example, official data shows little change in sales over the past two years — in stark contrast to 1997.

Then, ahead of the tax increase, sales rose steadily for four quarters before a spike in the final three months when they were 40 percent higher than two years earlier — and immediately crashed back to below their 1995 levels.

As well, spending on services, which accounts for around 60 percent of private consumption, is seen as less vulnerable to boom-and-bust swings.

But while world's third-largest economy may be able to weather the sales tax rise, Japan's diaper brokers see tough times ahead.

An Osaka-based diaper broker said the sales tax, along with rising costs for gasoline, shipping and the shoppers he hired in Japan were all eroding his margins. Made-in-Japan Merries can fetch the equivalent of as much as $27 in China, compared with about $13 in Japan.

"This business used to be profitable," he said.

(Additional reporting by Tetsushi Kajimoto and Leng Cheng; editing by John Mair)
[© 2014 Thomson Reuters. All rights reserved.]
Copyright 2014 Reuters. All rights reserved. This material may not be published, broadcast, rewritten or redistributed.