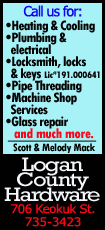 In the latest example of a major U.S. corporation's offshore tax strategies going under the congressional microscope, the Senate Permanent Subcommittee on Investigations issued a report focused on a complex 1999 restructuring by Caterpillar.

The world's largest mining and construction equipment maker's restructuring negotiated a low tax rate with Switzerland for a unit it set up there to book taxable profits from sales of Caterpillar-branded replacement parts made by third parties under contract with the Peoria, Illinois-based company.

"This is a prime example of a tax avoidance strategy, which is costing the U.S. Treasury billions of dollars," said Senator Carl Levin, the Democratic chairman of the subcommittee, which has a hearing scheduled for Tuesday on the report's findings.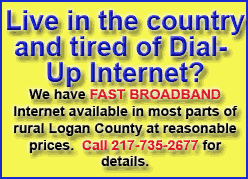 Caterpillar makes no replacement parts and has no warehouses in Switzerland, but 85 percent of its parts business's profits went through the Swiss unit, where the company pays a tax rate of between 4 percent and 6 percent, the subcommittee said.

The top U.S. corporate tax income rate is 35 percent.

Caterpillar's Swiss structure continues to save the company about $300 million a year in U.S. taxes, the subcommittee said.

In a response to the Levin report, Caterpillar said its Swiss unit, known as Caterpillar Sarl, or CSARL, has a large marketing and sales presence in Geneva, Switzerland.
"CSARL is no mere shell, but rather a major operating company employing hundreds of personnel in Geneva," said Julie Lagacy, vice president of Caterpillar's finance services division, according to prepared testimony released ahead of the hearing.
Along with three Caterpillar executives, representatives of Big Four accounting firm PricewaterhouseCoopers LLP (PwC), which advised Caterpillar on the restructuring, are expected to testify.

A spokeswoman for PwC defended the firm's tax advice to Caterpillar. "We stand by the work we did for them," the spokeswoman said in a statement.

Levin's panel has also held hearings on the tax strategies of Apple Inc, Hewlett-Packard Co and Microsoft Corp.

"This (Caterpillar) investigation demonstrates just how shifting profits to a tax haven is not just the province of high-tech companies," Levin said.

(Additional reporting by James Kelleher; editing by Kevin Drawbaugh and Grant McCool)
[© 2014 Thomson Reuters. All rights reserved.]
Copyright 2014 Reuters. All rights reserved. This material may not be published, broadcast, rewritten or redistributed.