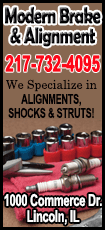 Many of Japan's more than 100 local banks have long been stuffed with deposits but starved of loan customers caused by two decades of economic stagnation — a state the government, in office since December 2012, has promised to end.

Fearing loan profit being squeezed to an unsustainable degree, the banking regulator has urged small banks to merge or broaden their lending scope through, for instance, participating in overseas project finance with the help of majors such as Mitsubishi UFJ Financial Group Inc (MUFG) <8306.T>.

Some regional lenders are eager to take part in financing overseas energy or infrastructure projects, say bankers at major lenders, but lack expertise as well as access to foreign currency. The regulator wants majors to bridge the gap — as does the new banking head, who is also president of MUFG.
"It is desirable for Japanese financial institutions with ample funds to participate in these projects," said Nobuyuki Hirano, who became chairman of the Japanese Bankers Association on April 1.

Infrastructure development in Asia alone needs $8 trillion in financing this decade. Regional banks have the funds, so inviting them to join syndicates is "worth the effort," Hirano told Reuters in an interview.

Japan's biggest regional bank by assets is Fukuoka Financial Group Inc <8354.T>, based on the southwest island of Kyushu, followed by Bank of Yokohama Ltd <8332.T>, Chiba Bank Ltd <8331.T> and Hokuhoku Financial Group Inc <8377.T>, showed data from Thomson Reuters.
NO.1 GLOBAL ARRANGER

Global banks often take the lead in arranging syndicates of lenders to finance projects such as the construction of power plants and roads. Syndicates can comprise just a few banks to over 30, with each participant extending loans of varying amounts for projects costing billions of dollars.
Japan's MUFG, Sumitomo Mitsui Financial Group <8316.T> and Mizuho Financial Group Inc <8411.T> have arranged syndicates for an increasing number overseas projects in recent years, helped in part by European rivals retreating during the euro zone sovereign debt crisis.

MUFG, Asia's biggest private bank by assets, ranked first among global arrangers last year in terms of amount raised, showed data from Thomson Reuters. SMFG and Mizuho ranked fourth and fifth respectively.

One recent syndicate for a $5 billion oil refinery in Vietnam involved Japanese regional lenders Shizuoka Bank Ltd <8355.T>, Yamaguchi Financial Group <8418.T> and Chiba Bank.

Diversifying into overseas project finance strengthens loans portfolios which at regional lenders are concentrated in local economies, a Financial Services Agency official told a recent meeting of regional bank heads, according to an attendee.

"We would like to provide support to financial intuitions actively participating in overseas project finance," the official said, according to the attendee who was not authorized to discuss the matter publicly and so declined to be identified.

(Editing by Christopher Cushing)
[© 2014 Thomson Reuters. All rights reserved.]
Copyright 2014 Reuters. All rights reserved. This material may not be published, broadcast, rewritten or redistributed.