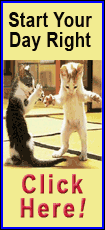 Despite tougher laws being enacted in 2000 and 2010 to encourage automakers and the National Highway Traffic Safety Administration (NHTSA) to aggressively root out safety concerns, it took GM more than a decade to acknowledge publicly that it had a potentially fatal problem.

Documents that GM and NHTSA turned over to the House of Representatives Energy and Commerce Committee have provided new insights into GM's practices.

They include decisions to install ignition switches in Chevrolet Cobalts, Saturn Ions and other models that did not meet all of the company's own specifications.

Even worse, some in Congress are beginning to wonder whether more people died in cars outfitted with faulty switches, beyond the 13 GM identified, as they review documents pointing to a redesigned replacement part that also could be substandard.

The committee, as well as a Senate panel on Wednesday, is expected to begin demanding answers from GM on whether decisions like that directly contributed to crashes.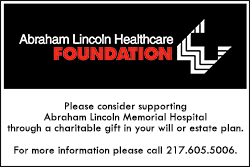 So far, GM has recalled 2.6 million cars to replace ignition switches that could unexpectedly stall out engines, prevent airbags from deploying and make power brakes and power steering inoperable.

"Lives are at stake, and we will follow the facts where they take us as we work to pinpoint where the system failed," House Energy and Commerce Committee Chairman Fred Upton, a Michigan Republican, said on Sunday.

On the receiving end of questions by Upton and other members of the panel's Oversight and Investigations Subcommittee will be GM Chief Executive Officer Mary Barra, who has repeatedly apologized for her company's performance.

Barra, who became CEO in January, says in prepared testimony released by the committee that she "cannot tell you why it took years for a safety defect to be announced."

Barra promised to get to the root of the problem.

The congressional committee might not want to patiently wait, however, and it could call lower-level GM employees to testify at later hearings or even former CEOs.

NHTSA Acting Administrator David Friedman also will be on the hot seat on Tuesday, as many lawmakers are expected to ask why the regulatory agency was not more aggressive in identifying the problem and forcing GM to act.

For Barra and GM the stakes are high.

The Detroit automaker survived a 2009 bankruptcy reorganization and a subsequent government takeover. The U.S. Treasury exited the last of its taxpayer stake in the company last fall.

With the U.S. economy climbing out of a deep economic recession and new success with a product line that included highly profitable trucks, GM started the year optimistic.

Instead, the recalls and revelations that GM hid the problem for years, even after being confronted by devastated families who lost relatives in car crashes, have taken the sheen off of GM.
Now, the company and some of its employees are hung up in House and Senate investigations, a U.S. Justice Department criminal probe and several lawsuits. Meanwhile, its legal costs are escalating and nobody is sure what further steps GM might have to take to protect consumers from vehicles it sold as long as a decade ago.

All of this could have an impact on GM's bottom line in coming years.

Past congressional investigations of Toyota Motor Corp in 2010 and Ford Motor Co and Firestone tire-maker 10 years earlier have produced riveting testimony from victims and the GM probe may be no different.

John Kimberly, a business consultant and a professor at the Wharton School of the University of Pennsylvania, said Barra should learn from the mistakes other companies have made in the midst of high-profile congressional probes.

He pointed to BP, which was criticized for minimizing the damage caused by its massive, 2010 oil spill in the Gulf of Mexico during testimony to Congress.

Kimberley added that it would be a "huge mistake" for Barra to hide behind legal protections by drawing a distinction between GM pre- and post-bankruptcy and blame the handling of the recall on the former.

Congressional investigations often boil down to a version of one central question — a question made famous by former Republican Senator Howard Baker of Tennessee.

"What did the president know and when did he know it," Baker said of then-President Richard Nixon during a defining moment in the Watergate hearings of 1973-74.

That is the question congressional investigators are asking of GM and NHTSA officials. It may take months to find the answer.

(Additional reporting by Julia Edwards; editing by Karey Van Hall and Lisa Shumaker)
[© 2014 Thomson Reuters. All rights reserved.]
Copyright 2014 Reuters. All rights reserved. This material may not be published, broadcast, rewritten or redistributed.