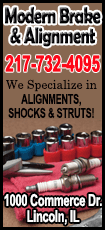 In China, the final Markit/HSBC Purchasing Managers' Index (PMI) gauge of factory activity, fell to an eight-month low of 48.0 in March. It has remained below the 50 level, which indicates contraction, since January.

The official survey geared towards bigger, state-owned firms, showed a marginal increase to 50.3 from 50.2, but economists warned that given seasonal patterns this was a sign of further weakness rather than improvement in the world's second-biggest economy.

In Japan, the closely watched central bank tankan survey showed business sentiment barely improved in the three months to March and was set to sour this quarter following an increase in sales tax that took effect on Tuesday.

Investors are betting China will look to arrest the loss of momentum after what has shaped up to be its worst quarter in five years, by boosting or bringing forward spending on some infrastructure projects. Japan's weakening corporate sentiment also helped keep alive market expectations that the Bank of Japan (BOJ) will boost its massive monetary stimulus in coming months to sustain recovery in the world's third-largest economy.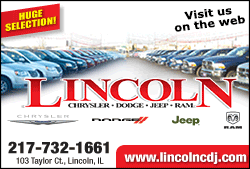 "The final reading of the HSBC China Manufacturing PMI in March confirmed the weakness of domestic demand conditions," said Hongbin Qu, HSBC's chief China economist, in a statement accompanying the survey.

"We expect Beijing to fine-tune policy sooner rather than later to stabilize growth."

Expectations that Beijing will turn on the taps with government funds and credit sent the MSCI's broadest index of Asia-Pacific shares outside Japan to a four-month high.

Last week, China's Premier Li Keqiang said Beijing had the necessary policies in place and would push ahead with infrastructure investment, after recent weak economic data and mounting signs of financial risks clouded the nation's outlook.

In Japan, the tax increase is taking a bigger toll on corporate sentiment than the previous hike in 1997, highlighting the daunting challenge facing Prime Minister Shinzo Abe in his quest to shore up government revenues while rescuing the country from years of deflationary stagnation.

The headline index for big manufacturers' sentiment rose by one point to plus 17 compared with three months ago, the BOJ's closely watched survey showed, marking the fifth straight quarter of improvement, but slightly short of a median market forecast of plus 18.

But crucially, both big manufacturers and non-manufacturers in Japan expect conditions to worsen in the three months ahead, the tankan showed.

Other data showed Japan's Markit/JMMA Japan Manufacturing Purchasing Managers Index (PMI) fell to a seasonally adjusted 53.9 in March from 55.5 in February, pulling back further from an eight-year high set in January as heavy snow in some areas curbed production.

"The chance of further BOJ easing may have risen a bit but the tankan alone won't be a trigger for action. The bank will probably wait to see more evidence on how much the tax hike actually hurts demand," said Yoshiki Shinke, chief economist at Dai-ichi Life Research Institute.

Manufacturing PMI surveys for Asia's third and fifth-largest economies India and Indonesia also came in softer, with India's index still in growth territory, but off last month's highs and Indonesia's hitting a seven-month low.

However, South Korea, Asia's fourth-largest economy and one of its leading manufacturing and export powerhouses, managed to buck the trend. It's HSBC/Markit manufacturing gauge rose to a seasonally adjusted 50.4 in March from 49.8 in February.

Trade data for March, the first available from a major exporting economy, showed the nation's exports rose by 5.2 percent in annual terms, with shipments to the United States up 17 percent and those to the European Union up 15.2 percent.

The data showed that in contrast to its bigger rivals China and Japan, South Korea was more successful in tapping into a gradual recovery in western hemisphere advanced economies.

The slowdown in China, South Korea's top export market, continued to act as a drag, with exports there rising just 4.5 percent in annual terms.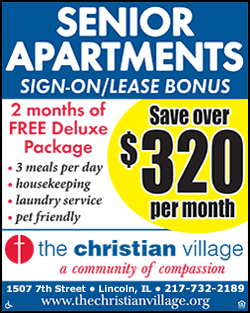 (Additional reporting by Tetsushi Kajimoto in Tokyo, Rieka Rahadiana in Jakarta, Se Young Lee in Seoul, and Sarmista Sen in Bangalore; writing by Swati Bhat; editing by Tomasz Janowski)
[© 2014 Thomson Reuters. All rights reserved.]
Copyright 2014 Reuters. All rights reserved. This material may not be published, broadcast, rewritten or redistributed.