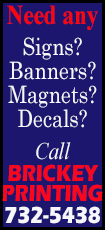 Mayor Vincent Gray, who has presided over an economic boom in the U.S. capital, narrowly trailed city council member Muriel Bowser 27 percent to 30 percent in a Washington Post poll released last week.

Winning the primary is seen as tantamount to victory in the general election in the heavily Democratic city.

Bowser, one of eight Democratic primary contenders, has cut into Gray's bid for a second term since Washington, D.C., businessman Jeffrey Thompson, a former government contractor, pleaded guilty to violating campaign finance laws three weeks before the election.

Federal prosecutors had accused Thompson of aiding Gray, 71, through a "shadow campaign" that funneled more than $660,000 through friends and relatives to Gray's successful 2010 election effort.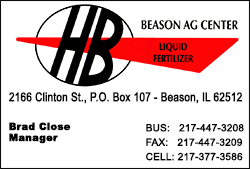 Gray, a former head of the city's human services department, has denied anything illegal took place. Since 2012, three officials in Gray's campaign have pleaded guilty to federal charges.

Thompson's plea bargain was the latest in a long line of District scandals that include the 2008 conviction of a tax official for embezzling almost $50 million and Mayor Marion Barry's conviction on a drug charge in 1990.

Barry, now a city council member, endorsed Gray two weeks ago, calling him "a man of integrity."

Bowser was an ally of Adrian Fenty, who lost his bid for re-election to Gray in 2010. She was the first candidate to launch her campaign, in March 2013, and has been endorsed by the Washington Post.

Bowser had raised $1.4 million as of March 24, ahead of Gray's $1.2 million, according to the District's Office of Campaign Finance.

Both Bowser and Gray are black, but Gray has stronger support in largely black wards, the Post survey showed. About half of Washington's population is black.

Michael Fauntroy, an associate professor at Howard University and a political analyst, said the possibility of Gray being indicted has made the primary too close to call and overshadowed other issues.

"But for this Thompson indictment we wouldn't be having this conversation, because everybody would be talking about what (Gray) was going to do in his next term," Fauntroy said.

The winner of the Democratic primary will face David Catania, an openly gay independent member of the city council, as the leading challenger in November.

(Reporting by Ian Simpson; editing by Scott Malone and Leslie Adler)
[© 2014 Thomson Reuters. All rights reserved.]
Copyright 2014 Reuters. All rights reserved. This material may not be published, broadcast, rewritten or redistributed.