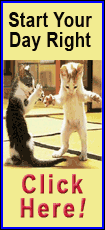 Since abortion clinics typically use traveling physicians, the law could cause the closure of three of Alabama's five facilities, a potential constitutional violation, abortion supporters have argued in court.

In an 86-page opinion, U.S. District Judge Myron Thompson cited the possibility of an "undue burden." He ruled the trial will focus on if the law violates the constitutional rights of women who want an abortion by imposing a "substantial obstacle."

"If the court finds that the statute was motivated by a purpose of protecting fetal life, then the statute had the unconstitutional purpose of creating a substantial obstacle," Thompson wrote.

"Evidence establishing that the legislature passed a statute with the purpose of closing down the clinic would suffice to establish a constitutional violation," he added.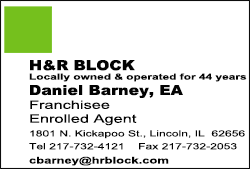 A trial date has not been set.

The Alabama legislature passed the law last year and its constitutionality was almost immediately challenged by two abortion providers, Planned Parenthood Southeast, which operates two clinics, and Reproductive Health Services. The American Civil Liberties Union also joined the suit.

"If this dangerous law goes into effect, three-fifths of the licensed health centers that provide safe, legal abortions in Alabama would be forced to stop," said Staci Fox, CEO of Planned Parenthood Southeast in a statement.

This week, the legislature is poised to pass more legislation restricting abortion access.

Four laws passed by the House could be voted on in the Senate before the legislative session ends on Thursday.

They include proposed legislation increasing the waiting period to 48 hours, requiring a mother with a non-viable fetus to consider receiving care at a preinatal hospice, extending restrictions on abortions for minors and prohibiting abortions when a fetal heartbeat can be detected.

On Thursday, a Texas judge ruled in favor of a similar law requiring doctors to have local admitting privileges.

Since Texas enacted the law, which requires a physician to have admitting privileges at an appropriately equipped hospital within 30 miles, a third of clinics in the state have been closed, leaving 19 for a population of 26 million.

Supporters of the law in Alabama deny its intent is to force the closure of abortion clinics.

"It really is about the health care of women," said State Senator Scott Beason.

(Editing by Kevin Gray, Bernard Orr)
[© 2014 Thomson Reuters. All rights reserved.]
Copyright 2014 Reuters. All rights reserved. This material may not be published, broadcast, rewritten or redistributed.