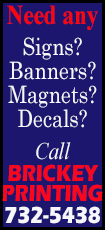 Walker led off the bottom of the 10th inning with a home run to give the Pirates a 1-0 victory over the Chicago Cubs in the season opener for both teams Monday.

Walker, a Pittsburgh native, hit a full-count pitch from Carlos Villanueva over the 21-foot wall in right field at PNC Park. It was the first walk-off win in a home opener for the Pirates since Bob Bailey homered in the 10th inning off Hall of Fame pitcher Juan Marichal in 1965 in a 1-0 victory at Forbes Field.

The home run capped an emotional day for the Pirates as they closed the book on a 2013 season that saw them post their first winning season and earn their first postseason berth since 1992. Center fielder Andrew McCutchen received his National League Most Valuable Player award in a pre-game ceremony and manager Clint Hurdle was presented with the NL Manager of the Year award.

"This is a special day for this team, this organization," Walker said. "We've come a long way. The last 20 years have been a tough thing. To get to where we are is pretty amazing. Special moments like today, being part of a pregame like that and having a finish like that is pretty special."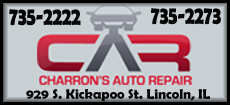 The loss spoiled the major league managerial debut of the Cubs' Rick Renteria.

Pirates left-hander Francisco Liriano and four relievers combined on a six-hit shutout. Right-hander Bryan Morris pitched the 10th for the win.

Center fielder Emilio Bonifacio had four of the Cubs' hits.

Liriano pitched six scoreless innings and tied a franchise Opening Day record with 10 strikeouts. Bob Veale set the mark in 1965 and it was matched by John Candelaria in 1983 and A.J. Burnett last year.

Liriano scattered four hits and three walks while holding the Cubs hitless in seven at-bats with runners in scoring position. The Cubs put runners on first and second with no outs in both the fifth and sixth failed but Liriano closed the door each time to keep the game scoreless.

"We had opportunities," Renteria said. "We had good at-bats but we weren't able to drive in any runs. We worked Liriano pretty good but he got out of tight spots. Our guys held their own against him."

Cubs starter Jeff Samardzija was not quite as dominant but just as effective, blanking the Pirates for seven innings. He allowed five hits with two walks and three strikeouts.

The game also included the first-ever replay challenge, which occurred in the fifth inning.

Samardzija bunted with runners on first and second and no outs. Liriano fielded the ball and quickly threw to third base for a force out then third baseman Pedro Alvarez completed the double play by throwing Samardzija out by a step.

The umpires contacted the instant replay center at Major League Baseball Advanced Media headquarters in New York. Following a short delay, home plate umpire and crew chief John Hirschbeck ruled that Samardzija was out.
"It was a combination of Samardzjia's reaction and what we were looking at," Renteria said in explaining why he challenged the call. "We're still trying to figure out what clear and compelling evidence is. It's a work in progress."

Hurdle won a challenge in the eighth inning when the video review showed Bonifacio was picked off first base by reliever Mark Melancon.

"I'm confident in these umpires' abilities because you get to the point where you find out they're very good and they've got a good perspective about it," Hurdle said. "I think we're all just trying find out a way to use it properly and efficiently to help the game."

NOTES: All-time home run leader Barry Bonds presented Pirates CF Andrew McCutchen with his 2013 National League Most Valuable Player award in a pre-game ceremony. Bonds received a mixed reaction from the crowd of 39,833, the largest for a regular-season game in PNC Park's 14-year history. Bonds won the first two of his record seven MVP awards with the Pirates in 1990 and 1992. ... 1B Travis Ishikawa, who made the team in spring training as a non-roster player, started in place of 1B Gaby Sanchez and went 2-for-3 as manager Clint Hurdle wanted an extra left-handed hitter in the lineup against Cubs RHP Jeff Samardzija. ... Renteria said he slept so well during the night before his debut that he needed to be rousted by a wakeup call Monday morning at the team hotel. ... Following an off day Tuesday, the three-game series resumes Wednesday night with Cubs RHP Edwin Jackson facing Pirates RHP Charlie Morton.

[© 2014 Thomson Reuters. All rights reserved.]
Copyright 2014 Reuters. All rights reserved. This material may not be published, broadcast, rewritten or redistributed.