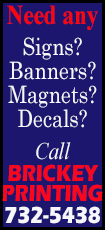 Forward Mike Dunleavy scored 22 points to lead Chicago to a 94-80 victory over the Celtics on Monday night at the United Center, and the Bulls completed a sweep of the back-to-back set.

On Sunday in Boston, the Celtics gave the Bulls all they could handle before falling 107-102.

Chicago (42-32) again had trouble shaking the Celtics in the rematch. The Bulls trailed by as many as nine points in the second quarter, and they led just 71-70 at the end of three. They took away the suspense, though, by opening the fourth quarter with a 13-0 run.

"You have a night like tonight where you don't feel the greatest about your performance," Dunleavy said, "but we did play well in the fourth quarter. Playing a team on the second night of a back-to-back, the same team, it's tough to pitch a perfect game."

Center Joakim Noah added 19 points, 11 rebounds and five assists for the Bulls, while guard Jimmy Butler scored 18 points and forward Carlos Boozer added 16.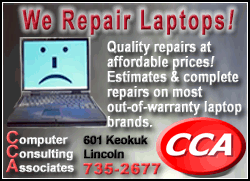 In Sunday's game, guard D.J. Augustin scored a career-high 33 points. This time, he was the creator in crunch time, dishing out three assists in the decisive run. Augustin finished with four points and a game-high 11 assists.

Noah, who had 13 assists in the game at Boston, hit two jumpers and added a driving layup during the 13-0 surge. The Bulls also got a 3-pointer and two free throws from Dunleavy during that stretch.

"The game tells you what you have to do," Chicago coach Tom Thibodeau said. "Every night is different. D.J. was not getting the same looks as he was (Sunday) night, but he made the right plays. If they are committing more than one player to him, that means we should have easy opportunities for others."

While moving a season-high 10 games over .500, Chicago climbed into a tie with the Toronto Raptors for third place in the Eastern Conference with eight games remaining. The Bulls would lose a tiebreaker with the Raptors because, at this point, Toronto would be Atlantic Division champs, while the Bulls are destined to finish second in the Central Division behind the Indiana Pacers.

Boston (23-51) had a good run in the second quarter with several substitutes on the floor. Rookie guard Phil Pressey followed in a missed shot, then stole a ball during a Bulls fast break, setting up forward Brandon Bass for a breakaway dunk. That flurry gave the Celtics their biggest lead, 46-37, with 4:33 left in the half.

Bass and guard Jerryd Bayless led Boston with 18 points each, while center Kris Humphries added 11. Guard Rajon Rondo, who played Sunday, sat out Monday to rest his surgically repaired knee. Guard Avery Bradley did not play in the second half Monday due to a sore Achilles tendon.
"The first five minutes of the third and fourth, we went into a drought," Boston coach Brad Stevens said. "We looked heavy-legged the whole second half. That's no excuse because they played last night, too. Our guys played with good spirit. We just couldn't overcome the droughts."

After falling behind by nine points, the Bulls came back to tie the score at 48-48 on a put-back by Butler. Bayless' free throws with 1.3 seconds to go gave the Celtics a 50-48 edge at halftime.

Boston shot 31.6 percent from the field (12-for-38) in the second half, 40.3 percent (31-for-77) for the game. Chicago finished at 47.5 percent (38-for-80).

NOTES: Boston G Rajon Rondo didn't take the night off completely, as he joined the Celtics' television broadcast team. "I think he'll provide good insight," coach Brad Stevens said before the game. "If I was a fan, I'd be kind of interested in what he has to say." ... Chicago C Joakim Noah has six games with 10 or more assists this season, the most by a center since Vlade Divac had nine in 2003-04. Noah averaged 7.7 assists in March before Monday. ... Noah recorded a double-double for the seventh consecutive game against Boston on Monday. ... The Celtics have nine losses by three points or fewer this season and 25 by seven or fewer. "In the last five minutes of games, it goes up a notch," Stevens said. "You have to match that and you have to be able to do that consistently."
[© 2014 Thomson Reuters. All rights reserved.]
Copyright 2014 Reuters. All rights reserved. This material may not be published, broadcast, rewritten or redistributed.