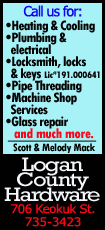 The game's traditionalists may have been reeling in horror as modern technology was given a new role in America's favorite pastime but there were few grumbles when the managers put the new rules to the test on Monday.

The new system, which allows managers to challenge on-field rulings from the umpires, was unanimously approved by MLB teams early this year after a series of highly-publicized blown calls in recent years, most notably when a mistake by Jim Joyce cost Detroit pitcher Armando Galarraga a perfect game in 2010.

On Monday's opening day, the new system was put to the test. The first manager to try his luck was Chicago Cubs skipper Rick Renteria, who challenged a call in his team's game in Pittsburgh when one of his runners was called out.
The play was reviewed by an adjudicating panel at MLB's Replay Operations Center in New York, who confirmed the on-field ruling.

Atlanta Braves manager Fredi Gonzalez fared much better when he succeeded in getting an umpiring decision reversed, the first in baseball history.

Gonzalez challenged a ruling by first-base umpire Greg Gibson when Milwaukee Brewers outfielder Ryan Braun was ruled safe at first base in the bottom of the sixth inning.

After watching a replay, which was also shown to fans at Miller Park, the review panel overturned the original decision.

A number of other managers tried and failed to overturn reviews, but later in the day Pittsburgh Pirates manager Clint Hurdle also won a challenge, against the Cubs.
With the game in the balance in the top of the 10th inning with neither team having scored a run, Emilio Bonifacio of the Cubs was called safe at first base.

But Hurdle immediately and was proven correct, Bonifacio was ruled out and the Pirates rubbed more salt into Chicago's wounds when Neil Walker blasted a walk-off home run in the bottom of the 10th.

(Reporting by Julian Linden; editing by Frank Pingue)
[© 2014 Thomson Reuters. All rights reserved.]
Copyright 2014 Reuters. All rights reserved. This material may not be published, broadcast, rewritten or redistributed.