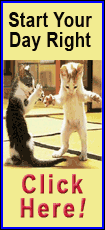 A frequent leadoff hitter during four previous seasons in Chicago, De Aza clubbed two home runs on Monday from his No. 7 spot to help lead Chicago to a 5-3 Opening Day victory over the Minnesota Twins.

"I love RBI," said the veteran outfielder who went 2-for-4 with two RBI. "It feels great. I was trying to put the ball in play, trying to get got good barrel in any position in the batting order I'm in."

De Aza's had Chicago's first multi-homer opening day since Jim Thome in 2008 in Cleveland and first at home since Minnie Minoso has a pair in 1960 at old Comiskey Park.

There was also impressive production from the White Sox's newest players.

Leadoff batter batter Adam Eaton went 2-for-4 with an RBI while highly touted Cuban first baseman Jose Abreu got a double in his first at-bat, and RBI single in his second and scored a run.

"You wanted to get that first one out of the way," Abreu said. "Once you get it, it's a very happy moment."

The White Sox never trailed after De Aza's home run into the wind to right field scored Abreu in the second inning in front of a sellout crowd of 37,422 on a 65-degree day, the warmest in Chicago in four months.

Left-hander Chris Sale (1-0) claimed his second straight Opening Day win as he scattered five hits, struck out eight and allowed just three earned runs in 7 1/3 innings.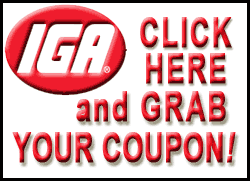 "He was strong the whole way through," White Sox manager Robin Ventura said. "This was as good as he's been in a while."

Right-handed reliever Matt Lindstrom worked the ninth for his first save since April 14, 2011 while with the Rockies.

"I felt loose," Sale said. "It's always nice when your team comes out and puts up runs. We put up two and I go out there for my shutdown inning and give it right back. But it shows what kind of fighters we have on this team going right back out and getting some more."

The White Sox added two runs in the bottom of the third and a single run in the sixth.

Twins right-hander Ricky Nolasco, an offseason free agent acquisition, allowed five runs on 10 hits — including two home runs — through six innings of work. Nolasco (0-1) walked two, struck out four and threw one wild pitch.

"Nice ballgame, a couple of mistakes and De Aza made us pay a couple of times," Twins manager Ron Gardenhire said. "Other than that, I thought our starter threw the ball pretty decent, a couple mistakes and they end up in the seats. I thought we made some really nice defensive plays, we put some swings out there and we had opportunities."

Catcher Kurt Suzuki went 2-for-4 with three RBIs while center fielder Aaron Hicks went 2-for-3 with two runs scored.

"The catcher a really good day, tough behind the plate blocking balls and a couple of big hits for us," Gardenhire said.

The White Sox claimed a 2-0 lead in the second inning on De Aza's two-out home run to right, driving home home Abreu from third.

Abreu reached with a lead-off single to right on the first pitch from Nolasco.

The Twins tied in the third when Suzuki's two-out single drove home Hicks and right fielder Oswaldo Arcia from second and third, respectively.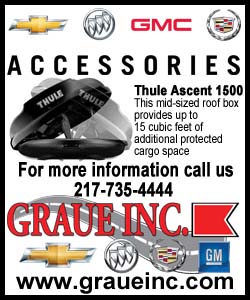 In the third inning, third baseman Conor Gillaspie's one-out double in the fourth pushed Eaton to third and set up Abreu, who collected his first career RBI with his RBI single.

Designated hitter Adam Dunn's RBI sacrifice fly down the third base line brought then home Gillaspie for a 4-2 Chicago lead.
De Aza lined Nolasco's first sixth inning pitch to right center for his second homer of the day and first career multi-homer game.
Nolasco departed after the sixth but wasn't discouraged by his first outing since signing as a free agent.

"I felt great," he said. "I thought I made a lot of good pitches but the difference in the game was a couple pitches to De Aza and the double that Gillaspie hit. ... I thought we played good, we battled all game and made it interesting late."

Sale departed with one out with Hicks at second for right-handed reliever Ronald Belisario, who gave up a run-scoring single up the middle to Suzuki.

Lindstrom gave up a one-out double to designated hitter Chris Colabello but struck out third baseman Trevor Plouffe and got Arcia on a grounder to end the game.

The teams are off Tuesday and resume their three-game series on Wednesday afternoon. The Twins send right-hander Kevin Correia against White Sox right-hander Felipe Paulino.

NOTES: The first day of enhanced security measures at U.S. Cellular Field generally moved smoothly despite some backups as fans went through airport-style scanners to enter for the first time. ... The field looked surprisingly healthy despite frozen turf a mere two weeks ago. White Sox chief groundskeeper Roger Bossard and crew pumped hot air over the field and through underground drainage systems to successfully thaw it out and coax grass to life. ... White Sox veteran 1B Paul Konerko received the loudest ovation during pre-game introductions. Konerko is starting his 16th and final season with Chicago and opted out of the Opening Day lineup for the first time in his White Sox career. ... Twins LHP Brian Duensing became a dad for the second time on Monday when wife Lisa delivered Boston Matthew Duensing. Brian Duensing is on paternity leave but is expected to rejoin the team later this week. "It's an exciting moment, so we want him to be his wife," Twins manager Ron Gardenhire said. ... The Twins opened the season with 12 players on their 25-man roster last Opening Day roster, including free agent RHPs Phil Hughes and Ricky Nolasco. ... Gardenhire remains two wins away from 1,000 for his career. RHP Jared Burton needs just one appearance for 300 career outings.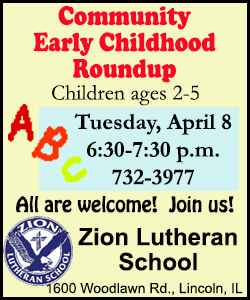 [© 2014 Thomson Reuters. All rights reserved.]
Copyright 2014 Reuters. All rights reserved. This material may not be published, broadcast, rewritten or redistributed.