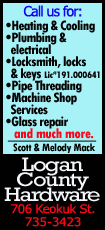 Holliday was referring to catcher Yadier Molina, who did everything well while leading his team to an Opening Day victory.

Molina hit a solo home run in the seventh inning, and right-hander Adam Wainwright pitched seven scoreless innings, lifting the Cardinals to a 1-0 victory over the Cincinnati Reds at Great American Ball Park.

Molina hit a game-deciding homer, but it was two defensive gems that most impressed his teammates. He quickly gathered balls hit in front of the plate and converted them into inning-ending outs, including a double play in the third on a grounder by Reds first baseman Joey Votto.

"He's the best I've ever seen at that position," Wainwright said. "I don't think you can replace what he does. We were on the same page from the first pitch. He's such a stabilizing presence for us."

Wainwright (1-0) earned his 100th career victory by allowing three hits and striking out nine.

"I didn't know if I'd ever get to 100, but I'm glad I'm there," said Wainwright. "I'm not a guy who throws 100 mph. I'm the 'crafty righty' now. Getting my 100th win is a notch in my belt."
Right-hander Trevor Rosenthal earned the save with a 1-2-3 ninth inning. The Cardinals won despite committing three errors.

Reds right-hander Johnny Cueto (0-1) allowed just three hits and struck out eight in seven innings, but also gave up Molina's homer. Cueto issued one walk.

"We're accustomed to seeing that kind of pitching from Johnny," Reds manager Bryan Price said. "He was terrific today. He's healthy. He was free and easy letting it go. He gave us a chance to win."

Cueto retired eight consecutive Cardinals batters following first baseman Matt Adams' second-inning single. The only two hits allowed by Cueto through five innings were by Adams, who doubled down the third base line with the Reds' infield shifted to the right side in the fifth.

"You could see the type of swings our guys were taking against him," Cardinals manager Mike Matheny said of Cueto. "He's a top-level pitcher. So is Wainwright. I'm sure unbiased baseball fans can appreciate a well-pitched baseball game like we saw out there today."

Third baseman Todd Frazier had the only two hits for Cincinnati through four innings off Wainwright, whose off-speed pitches kept the Reds off balance for much of the game.

"My breaking stuff was sharp," Wainwright said. "I was able to throw everything for strikes. The Reds have a very good lineup, a deep lineup. They can hurt you in a lot of ways. My thought process was the same in spring training, just keep it simple and execute."

With one out in the seventh, Molina launched Cueto's first pitch an estimated 368 feet into the left field stands, putting St. Louis ahead 1-0.

Molina's homer was all the offense the Cardinals would need, but Cincinnati had its chances.
The Reds twice had the tying run on third base in the eighth inning but could not score.

Second baseman Brandon Phillips was retired in a rundown between third and home after leaving on contact on right fielder Jay Bruce's ground ball to first. Votto was left stranded at third when right-hander Carlos Martinez fanned Frazier looking to end the inning.

"First and third, nobody out, not able to score ...," Price said. "We didn't get the big hit we needed there."

The Cardinals' shutout was keyed by preventing Cincinnati speedster Billy Hamilton from reaching base. Hamilton went 0-for-4 with four strikeouts.

"I'm not concerned about Billy," Price said. "I saw him going against Adam Wainwright, who's pretty good.

"We have expectations to play winning baseball here. We came up short today."

NOTES: Monday's game was the 138th Opening Day in the storied history of the Reds franchise. ... Big Red Machine SS Dave Concepcion and Hall of Fame SS Barry Larkin threw simultaneous ceremonial first pitches prior to the game. ... The Reds began the season with eight players on the disabled list, their highest total since 2007. ... Bryan Price made his debut as Reds manager after spending the previous four seasons as pitching coach. "It can be a little overwhelming if you allow it to be," Price said of his debut. "Going through this for the first time as a manager is special." ... Jhonny Peralta became the eighth different Opening Day shortstop in eight seasons for St. Louis. He went 0-for-4. ... The Reds were shut out on Opening Day for the first time in 61 years.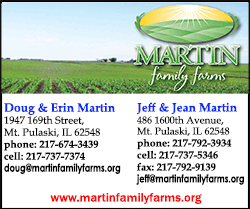 [© 2014 Thomson Reuters. All rights reserved.]
Copyright 2014 Reuters. All rights reserved. This material may not be published, broadcast, rewritten or redistributed.