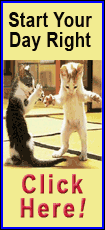 Clutch efforts this week put the Wild in a strong position to cement a postseason berth.

Winger Zach Parise and center Mikko Koivu each had a goal and an assist, goaltender Ilya Bryzgalov made 18 saves, and the Wild defeated the Los Angeles Kings 3-2 Monday at Staples Center.

For the second game in a row, Minnesota rallied to win on the road despite trailing after two periods. The Wild (39-26-11) solidified their hold on the first wild-card playoff spot in the Western Conference.

Minnesota scored three third-period goals Saturday to top the Phoenix Coyotes, who trail the Wild by five points in the postseason chase. The Dallas Stars are one point behind Phoenix.

With four of Minnesota's six remaining games at home, the dual comeback wins signal the Wild could be ready for the playoffs.

"We should feel good about this game, and then we will focus on our next one," Wild coach Mike Yeo said. "Beyond that, nothing matters to me right now. I think that this is a game that our guys deserve."
Down 2-1 entering the third period, Minnesota forged its only lead with two goals in a space of 1:02. Winger Matt Moulson tied the game with 22nd goal of the season. Moulson gained possession in the right corner and worked a give-and-go with winger Jason Pominville to beat Kings goaltender Jonathan Quick with a short wrist shot at 3:54.

Koivu scored the game-winning goal at 4:56 when he took a feed from winger Charlie Coyle and beat Quick with a wrist shot inside the left circle.

"You don't want to be behind, but it shows that we believe in what we do and I think we were right there even when we were down," Koivu said. "We were able to create offensively, and I thought we were tight defensively, as were they."

With the Kings all but locked into third place in the Pacific Division, the game had little effect on their playoff seeding. They likely will face the Anaheim Ducks or San Jose Sharks in the first round but were still disappointed about losing after leading at the second intermission for the second time in the past two weeks. They never blew such a lead previously this season.

"It simply wasn't good enough," Kings winger Justin Williams said. "We've had a tendency this last week to give up leads in the third period, and that's very uncharacteristic of us. We need to rectify that in these last five or six games because we're a team that shuts it down once we get the lead."

The Kings (44-26-6) had a six-game winning streak snapped. They improved in March to such an extent that talk around the team turned to the championship run of 2012. The Kings had won 14 of 17 games entering Monday, but they were disappointed about squandering a lead against a playoff-caliber team.

"They're a good defensive hockey team," Kings defenseman Drew Doughty said. "We knew that if we let them back in the game, it would be tough to win it, and we just didn't do a good enough job."
The Kings opened the scoring on defenseman Alec Martinez's 11th goal of the season at 6:30 of the first period. Center Anze Kopitar forced a turnover by Wild defenseman Jared Spurgeon behind the Minnesota net, then spotted Martinez in the slot for a wrist shot from 25 feet.

The Wild evened the score on a power-play goal by Parise at 3:37 of the middle period. Center Mikael Granlund partially fanned on a shot from the slot, but Parise, stationed by the left post, batted the puck out of mid-air for his 28th goal of the season.

The Kings retook the lead on Williams' 16th goal of the season at 11:19 of the middle frame. Winger Marian Gaborik gained possession off a scramble in front of Bryzgalov and passed to Williams, who converted a wrist shot.

Quick stopped 17 Minnesota shots.

NOTES: Minnesota did not dress D Keith Ballard, D Clayton Stoner, C Cody McCormick, LW Dany Heatley, C Mike Rupp, G Niklas Backstrom and G Darcy Kuemper. ... Due to an injury to Kuempfer during the morning skate, the Wild signed 43-year-old Rob Laurie to a pro tryout contract to backup starter Ilya Bryzgalov. Laurie served as a backup twice before in the past year for the Anaheim Ducks and Vancouver Canucks and was paid $500 for the night and got to keep his game jersey. ... Wild D Jonathon Blum played in his 100th NHL game. ... Los Angeles scratched D Matt Greene and LW Dwight King. ... Los Angeles RW Justin Williams scored his second goal in five games. ... The Kings' 24 road wins this season are a franchise record.
[© 2014 Thomson Reuters. All rights reserved.]
Copyright 2014 Reuters. All rights reserved. This material may not be published, broadcast, rewritten or redistributed.