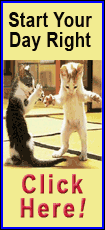 Josh Smith scored 15 of his 26 points in the final five-plus minutes and Brandon Jennings finished with 20 points and 13 assists for the Pistons, who took the season series 3-1. Kyle Singler had 14 points and Andre Drummond collected 16 rebounds and 10 points.

Brandon Knight led six Bucks in double figures with 25 points while Ramon Sessions had 20 points and 11 assists. Jeff Adrien added 16 points and Zaza Pachulia tallied 12 points and 13 boards as Milwaukee fell to 5-32 on the road.

Adrien scored 10 points in the second quarter, including a layup in the closing seconds, to lift Milwaukee into a 61-52 halftime lead and then opened the scoring in the third with another layup. Detroit scored 12 straight points — six from Singler — to briefly recapture the lead before settling for an 82-81 deficit entering the fourth.

It was tied with 10 minutes left before Stuckey committed a flagrant foul that led to a five-point possession for the Bucks, but Smith had a 3-pointer and a three-point play in a 12-0 outburst that put Detroit up 104-98 with 3:30 left. Pachulia snapped Milwaukee's field-goal drought of almost five minutes with a hoop to make it 108-104 with 1:26 to go before Smith provided one final answer with a 3-pointer and a dunk to push the margin to nine points in the final minute.

GAME NOTEBOOK: Milwaukee had 19 of its 24 fast-break points in the first half. ... G Giannis Antetokounmpo scored 14 points off the bench for the Bucks, including all five following Stuckey's flagrant foul. ... G Will Bynum chipped in 12 points and eight assists for the Pistons.
[© 2014 Thomson Reuters. All rights reserved.]
Copyright 2014 Reuters. All rights reserved. This material may not be published, broadcast, rewritten or redistributed.