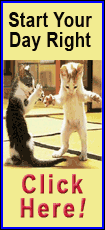 Here's a story that demonstrates what I'm talking about.

A few years ago there was an amazing crappie bite on a smallish lake not far from where I live. I heard about it, and of course I wanted to get in on the action. But the word had gotten out so much that everyone and their brother was out there beating up on those fish. I really didn't want to join that army.

So I did some research on the lake and saw on maps and satellite images that it had a tiny feeder creek and an outgoing flowage that spilled into a big wetland. Tracing the feeder creek up, I noted that there was a spot about 15 miles away (and in the middle of nowhere) where the creek made a sharp sweep and formed almost an oxbow lake. Not big at all. Maybe 100 yards wide and 300 yards long.

I figured if that creek was swimmable by crappies, then surely some of them must have migrated up. And if the oxbow had enough depth, then there could be a mother lode in there!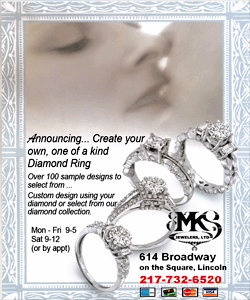 Consulting a plat book, I found that the only access into that water was via private land. So I found out who the property owner was and called him up. A nice guy. He granted me permission and told me the best way to get back there, on an old cow trail that hadn't been used in years. Oh, and he also said I was "probably wasting my time" because he didn't think there were any fish in it.
The next day I pulled my truck and Aluma trailer over where the landowner had told me to park — off a dirt road next to an old rickety gate. On the other side, I could (sort of) see the cow trail that would wind back to the oxbow. He wasn't kidding about the trail being unused for years. Muddy, brushy, terrible ... I wondered if I'd make it!
After unloading my four-wheeler from the Aluma and strapping down all my gear, I was off! It was an adventure, my friends, but after getting stuck and unstuck a couple of times, I finally made it close enough to walk in the rest of the way.
Upon arriving at the water's edge, I was thrilled to find good footing on the bank. Judging by the lay of the land and how the water's depth dropped from shore, I was pretty certain this little waterway had some decent depth. To check it, I performed a simple little test: I set my slip bobber to 5 feet and made a long cast. The bobber stood up. That meant it was at least 5-plus feet deep there. I reeled up and reset it to 10 feet. It still stood up. Excellent! I kept doing this until I determined that there was roughly 14 feet of depth out at my longest cast distance.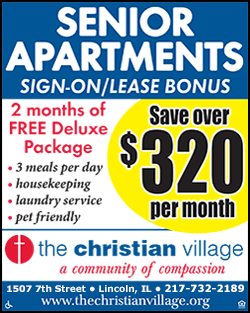 From there I set my slip bobber to be about a foot off the bottom (13 feet) and hurled out a REAL cast with a fat waxworm on my feather jig. A few seconds later a sound caught my attention — a "swirly-water" sound to my right. I looked over to see the remnant ripples of a swirl about 15 yards down the bank. Was it a fish? A muskrat? I didn't know, but the sight of it made my confidence soar! "Oh, please, let that be from a fish," I begged.
When I brought my eyes back to my bobber, it wasn't there!
I slowly reeled up my slack line and set the hook. BINGO! Fish on! Right away I knew it wasn't fighting like a crappie. Nope, instead it was a jumbo perch. And I mean JUMBO! Wow, I was so excited I could barely stand it. I felt like a little kid.
As the afternoon trickled on, and without leaving my initial boot prints, I caught fish after fish after fish. Crappies? My objective? I only caught two. They were keepers: 9- to 10-inchers but perfect eaters. I also caught a limit of huge bluegills! They were so plentiful that I only kept the orange-throated males. A few decent largemouth bass pounced on my jig too, along with a northern pike that went about 4 pounds.
But the heyday was on those big perch. Holy smokes, did I clean up on perch! Fortunately I had the foresight (and hope) that I'd catch fish in that oxbow, so I brought my YETI cooler with ice that kept my catch fresher than fresh.
When I got back to the road, and after loading all my gear back on the Aluma, I paused to look down that cow trail as I closed the owner's gate. I smiled as I thought about all those boats choked into that little lake 15 miles away — connected by a small creek to this secret oxbow. Without being part detective and part bushwhacker, I would have never discovered that spot.

I would tell you exactly where that spot is. But hey, the fun is in finding your own secret fishing hole, isn't it? So start exploring, my friends. And when you discover yours, keep it under your hat and off the beaten path.
Good fishing.
[By BABE WINKELMAN]
Babe Winkelman hosts "Good Fishing" and "Outdoor Secrets," the most-watched fishing and hunting programs on television. Tune in on NBC Sports Network, Destination America, Velocity, Time Warner Sports Texas & New York, and many local broadcast channels. Visit Winkelman.com for airtimes and more information. Follow Babe Winkelman on Facebook and Twitter.