Fed to consider final bank leverage rules on April 8
Send a link to a friend Share
[April 02, 2014] By Emily Stephenson
WASHINGTON (Reuters) — U.S. bank regulators will meet next week to vote on final rules that would force the biggest U.S. banks to rely less on debt to fund their businesses, the Federal Reserve said on Tuesday.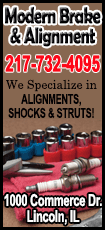 The Fed's board of governors will meet on April 8 to finalize the so-called leverage requirements, seen as much tougher than the rules crafted by international regulators when U.S. officials first proposed them in July 2013.

The rules are part of an global agreement to fortify banks known as Basel III. Unlike risk-based capital requirements, leverage limits are calculated as a percentage of a company's total assets, and are considered harder to game.

The Fed, Federal Deposit Insurance Corp (FDIC) and Office of the Comptroller of the Currency (OCC) proposed forcing the eight biggest U.S. banks, including JPMorgan Chase and Citigroup, to maintain equity capital equal to 6 percent of their total assets.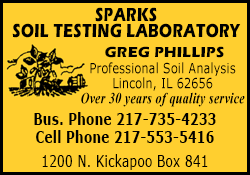 The bank holding companies would have to meet a 5 percent leverage ratio.

FDIC Vice Chairman Thomas Hoenig told reporters in February that he expected the final rules would closely mirror the proposal. The Fed did not release the details of the final rules on Tuesday.

Fed officials also will propose at the April 8 meeting tweaking the way banks tally up assets to calculate their capital needs under the leverage rules.
In January, international regulators revised their method for calculating leverage requirements. The changes made the ratios tougher to meet in some ways, including by adjusting the way derivatives are treated.

Fed Governor Daniel Tarullo recently told a congressional panel that the Fed expected to align its rules with the global standard.

The FDIC and OCC also must take up the capital rules but have not announced when they will do so.

(Reporting by Emily Stephenson; editing by Steve Orlofsky and Leslie Adler)
[© 2014 Thomson Reuters. All rights reserved.]
Copyright 2014 Reuters. All rights reserved. This material may not be published, broadcast, rewritten or redistributed.