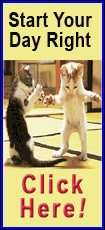 The Obama administration declared victory on Tuesday over signing up more than 7 million people for this year, overcoming technology failures that stymied enrollment in the program's early weeks and Republican efforts to discredit it in the eyes of consumers.

But insurers have already said that the first group of new enrollees under Obamacare, as the law is widely known, represent a higher rate of older and costlier members than hoped. To keep their health plans from losing money in the coming years, many expect monthly premium rates to rise by double-digit percentages in some parts of the country.

That could set the stage for a public outcry ahead of congressional elections this year, giving ammunition to Republicans and creating new friction with the White House that could endure into the 2016 presidential election.

"I do think that it's likely premium rate shocks are coming. I think they begin to make themselves at least partially known in 2015 and fully known in 2016," said Chet Burrell, chief executive officer of CareFirst BlueCross BlueShield. "That will be different in different parts of the country. I don't think it will be uniformly the same."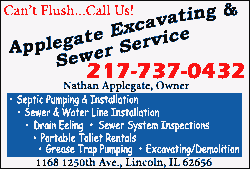 "Do the premiums need to rise, just to cover the cost, to such a level that it creates both political heat, regulatory heat, finger-pointing, accusation?" Burrell said at the Reuters Health Summit in Washington on Tuesday. "If that happened, then the environment becomes very difficult and it doesn't in a sense matter that you worked out all the details. You're at each others' throats because it just costs so much."

CareFirst, which sells Obamacare plans in Maryland, Virginia and the District of Columbia, expects to have signed up 140,000 people for this year. Burrell said about half of the sign-ups were people over the age of 45.

David Cordani, CEO of insurer Cigna, said his company has raised the issue of potential rate increases with the Obama administration and has suggestions for changes to the program that could help mitigate sharp spikes, including providing new lower-cost options to consumers and giving them a greater choice over which health benefits are covered.

He described the discussion as part of an ongoing, carefully crafted dialogue with the White House that has been built in recent years.

"There's a risk of finger pointing," Cordani said. "If rock-throwing transpires, the party that will probably lose in the equation is the individual. That will be a failure. To me, that's a failure of leadership of all the parties involved: states, insurers, the administration. And we're trying to proactively engage in that conversation now."

Cigna, which is selling Obamacare plans in five states and is considering whether to expand that further in 2015, has said it won't make money on the business this year. It expects to have signed up as many as 100,000 new members under the program for this year.

Cordani said on Tuesday he didn't expect "a big positive return" financially in 2015.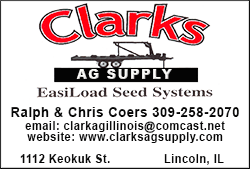 White House spokesman Jay Carney said that the proportion of old and young customers in the exchanges will not keep the exchanges from working well or trouble insurers.

"We already know that breakdown is sufficient to ensure that the marketplaces will effectively function, that issuers will feel comfortable with the demographics," he said.

BALANCING THE BUSINESS

Some policy experts question whether insurers would really be wise to raise prices dramatically next year as they try to build a new market and gain share.

"You want to establish a client base. You want to attract good risks," said Henry Aaron, an economist at the left-leaning Brookings Institution, referring to healthier consumers. "You don't do that by charging very high premiums. If I were in the insurance business, and I got a little bit of deterioration in my pool, I'm not sure I would respond to it next year."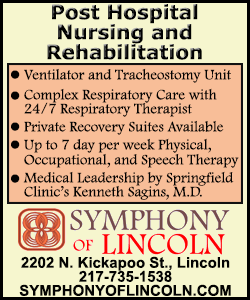 Some states are confident that their Obamacare markets will be robust enough to prevent sharp rate rises. In California, which embraced the law early on and has the single largest insurance exchange in the country, more than 1.2 million people signed up for coverage this year.

The head of the state's insurance exchange said he expects insurers to factor in that strong enrollment as they calculate rates for 2015.

"They are going to look at enrollment and I think that bodes well for having certainly single-digit (rate increases) and, I hope, as low rates as possible," Covered California Director Peter Lee said.

But U.S. Senator Marco Rubio, a prominent Republican critic of Obamacare, said the skew of enrollment towards older consumers who are more likely to be sick is one of the program's fundamental flaws and proof it should be changed or even repealed.

While he said insurers may have no choice but to raise prices to prevent major losses, he opposes provisions in the law that provides funding to the industry in the next few years to offset such risks.
"I think what they should be more concerned about is that once the exchanges fail and once this happens, that the argument that might come from the administration would be 'well, the reason this is happening is the greedy insurance companies want to make more money' as opposed to these companies are simply pricing out what it is they are getting," Rubio told the Reuters Health Summit.

"I would say to you that many of these companies were willing participants in all of this. Many of them supported the law, thinking it was going to force more customers in their direction. It's not turning out the way they planned," he added. "I'm not sure that taxpayers should be involved in paying for it."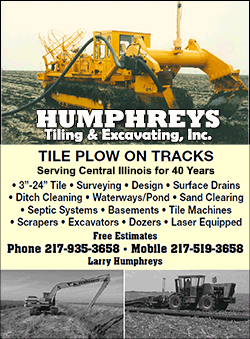 The average monthly insurance premium in 2014 for an individual is $328 nationwide, according to government data. But the figures varied widely by state, and within states. More than 80 percent of people signing up for Obamacare this year were also eligible for government subsidies, in the form of tax credits and cost-sharing assistance, to offset their monthly costs.

At the same time, several million Americans who were already insured under the individual market faced the cancellation of their policies this year, creating a political firestorm for Obama, who had promised that consumers who liked their existing plans could keep them.

Many of them found the new Obamacare health plans, which require insurers to cover more benefits, were more expensive than their old policies. The administration has allowed insurers to extend those policies for up to three years.

(Reporting by Caroline Humer and David Morgan; editing by Michele Gershberg and Jim Loney)
[© 2014 Thomson Reuters. All rights reserved.]
Copyright 2014 Reuters. All rights reserved. This material may not be published, broadcast, rewritten or redistributed.