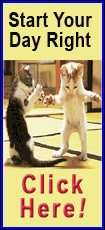 The documents Abbas signed, officials said, included the Geneva Conventions — the key text of international law on the conduct of war and occupation.

Palestinians hope it will give them a stronger basis to appeal to the International Criminal Court and eventually lodge formal complaints against Israel for its continued occupation of lands seized in the 1967 war that they want for their state.

U.S. Secretary of State John Kerry, who had been piecing together a complex three-way deal to push the faltering negotiations into 2015, cancelled a visit to the de facto Palestinian capital, Ramallah, planned for Wednesday after Abbas's dramatic move late on Tuesday.

"We urge both sides to show restraint while we work with them," Kerry told reporters in Brussels, where he was attending a ministerial meeting of NATO.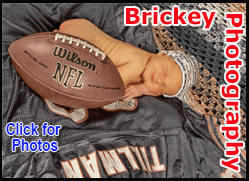 Palestinian officials signaled the new crisis could be short-lived if Israel made good on its pledge to release more than two dozen long-serving Palestinian prisoners. Israel has said it first wants the Palestinians to agree to extend the talks beyond an April 29 deadline.

Kerry noted that Abbas, after signing the international agreements, had told a meeting of the Palestine Liberation Organisation leadership that he would remain in touch with the Americans.

"The important thing is to keep the process moving and find a way to see whether the parties are prepared to move forward. In the end, this is up to the parties," Kerry said.

A spokesman for Israeli Prime Minister Benjamin Netanyahu declined to comment on Abbas's move.

Deputy Foreign Minister Zeev Elkin, a hardliner in Netanyahu's right-wing Likud party, said Abbas's latest step had turned the proposed talks-extension deal into a farce.

PRISONER DEAL

Israeli settlements in the West Bank and East Jerusalem, land captured in 1967, have been a major stumbling block in the talks. Most countries view those settlements as illegal.

The peace negotiations, aimed at creating a Palestinian state and ending a decades-long conflict, have also stalled over Palestinian opposition to an Israeli demand that the country be recognised as a Jewish state. They say this conflicts with their own narrative for nationhood.

But the talks veered toward this latest crisis on Saturday when Israel did not release the fourth and final batch of prisoners it had agreed to free as part of an accord that led to the revival of negotiations in July after a three-year break.

Palestinian officials said the failure to let the prisoners go meant Abbas no longer had to stick to his commitment not to confront Israel at the United Nations and other international bodies.

"America must compel Israel now to follow through on its agreement to release the fourth group of prisoners. We will be watching these efforts and hope they don't fail," Palestinian Prisoners Affairs Minister Issa Qaraqe said.
"But our position is clear: we want the release of the fourth group according to the agreement, and without that we won't accept any other obligations or conditions," he said.

Kerry made an unscheduled visit to Jerusalem on Monday seeking to overcome the impasse by putting together an accord that included the possible release of Jonathan Pollard, an Israeli spy jailed in the United States in the 1980s.

The package, officials close to the talks said, also included an additional Israeli release of hundreds of jailed Palestinians and a possible partial freeze on Israeli settlement in occupied territory.

George Giacaman, a political science professor at Birzeit University in the West Bank, said Abbas wanted "to show that he's serious, and not just he, but the entire PA (Palestinian Authority) and the PLO must be taken seriously".

However, law professor Robbie Sabel, a former legal adviser to the Israeli Foreign Ministry, described Abbas's signature on the conventions as "merely symbolic", noting he had stopped short of any new application for membership in international organizations.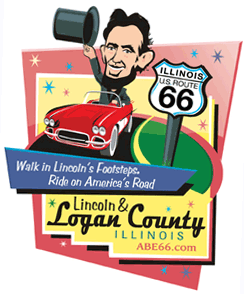 Pollard, a U.S. citizen and former navy analyst, is serving a life term after being convicted of spying for Israel. His freedom would be a political triumph for Netanyahu, making it easier for the Israeli leader to sell a wider release of jailed Palestinians to cabinet members and a skeptical Israeli public.

However, reports that U.S. President Barack Obama might authorize the early release of Pollard have stoked deep concern in U.S. spy services already reeling from leaks orchestrated by former National Security Agency contractor Edward Snowden.

(Additional reporting by Ali Sawafta in Ramallah, Lesley Wroughton in Brussels and Maayan Lubell in Jerusalem, writing by Jeffrey Heller in Jerusalem; editing by Crispian Balmer and Alison Williams)
[© 2014 Thomson Reuters. All rights reserved.]
Copyright 2014 Reuters. All rights reserved. This material may not be published, broadcast, rewritten or redistributed.