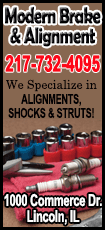 Lufthansa has cancelled 3,800 flights during the strike, which runs until the end of Friday, and says the stoppage will cost it tens of millions of euros.

The pilots' walkout is the third strike to hit Frankfurt airport, Europe's third-largest by passengers, in six weeks after industrial action by security staff and public sector workers.

With many flights cancelled in advance, Lufthansa passengers mostly stayed away.

Lufthansa check-in desks at Frankfurt, the airline's home base, were being used as 'rebooking' desks instead. But queues were short and many had already rebooked online. Those passengers at the airport seemed satisfied with the service being offered.

Standing in front of the airport's main departure board which mostly showed 'annuliert' or 'cancelled' next to flights, two passengers from Italy were pleased to be on one of the few flights leaving.
Lufthansa says it is able to run around 500 flights over the three days, just over 10 percent of its regular service.

"We've hit the jackpot because we're on one of the flights that's still going," Claudio Valent, a 54 year old who'd come to Frankfurt for a trade fair, told Reuters. "In Italy, we're used to strikes but we didn't expect it in Germany."

EARLY RETIREMENT

The pilots want Lufthansa to reinstate a scheme that enabled them to receive 60 percent of their pay when they left their jobs before the legal retirement age.

Lufthansa pilots used to be forced to retire at 60, leaving them with a five-year gap before legal retirement provisions kicked in at 65.

However, the retirement age for pilots was raised to 65 in Europe in 2011 and so Lufthansa says the scheme is no longer needed.

"This is a massive attack on our social rights," Markus Wahl, board member of pilots' union Vereinigung Cockpit (VC) told Reuters at Frankfurt airport. "We have to send out a clear message."
VC represents most of Lufthansa's 5,400 pilots.

Analysts estimate the strike could cost the airline as much as 50 million euros in lost profit. Lufthansa made a 313 million euro net profit last year.

"We are prepared but this is not a good day for Lufthansa or our passengers," a Lufthansa spokeswoman said.

Brad Doble, managing director of Munich-based branding consultants Lambie-Nairn, said the strike would make passengers think twice about booking with Lufthansa in future. "You can't just cancel over 400,000 people's flights and not think that it's going to affect the brand," he said. "Loyalty in the airline industry is fickle, it's a commoditized industry."

While the pilots union has promised not to strike over the Easter holidays, which start on April 14 across most of Germany and run until the end of the month, they have not ruled out further action.

German Transport Minister Alexander Dobrindt called on Lufthansa and the union to seek a quick resolution. "Every day of strikes limits the mobility of hundreds of thousands of people," he was quoted as saying by German daily Bild.

The strike also affects Lufthansa's cargo arm and its low-cost carrier Germanwings.

(Reporting by Victoria Bryan; editing by Erica Billingham)
[© 2014 Thomson Reuters. All rights reserved.]
Copyright 2014 Reuters. All rights reserved. This material may not be published, broadcast, rewritten or redistributed.