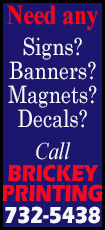 Twenty-four people have been killed in the crisis, including a protester shot in the head on Tuesday after weeks of calm in the capital, Bangkok.

Yingluck's supporters plan mass rallies of their own this week to counter attempts to remove her from office by activists determined to stamp out the influence of her brother, ousted ex-premier Thaksin Shinawatra, seen by many as the real power behind the government.

The Constitutional Court accepted a case brought by a group of 27 senators who petitioned it to rule that her removal of National Security Chief Thawil Pliensree in 2011 violated the constitution. Their case is that the prime minister abused her position by moving the security chief to an inactive post.

Court spokesman Pimon Thampitakpong said he could not yet say how long the case would last but said it bore similarities to a probe of former premier Samak Sundaravej who was forced to step down in 2008.

The Supreme Court ruled that Samak's appearances on a television cooking show and his acceptance of payment for them was a clear case of conflict of interest.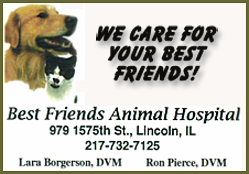 "If she (Yingluck) is found to have violated the constitution then she will no longer be prime minister," said Pimon, adding that Yingluck would be notified of the case in writing and would have 15 days to mount a defense.

Yingluck's supporters have accused the Constitutional Court of bias in frequently ruling against the government.

The court struck down a bill last year that would have made the Senate upper house a fully elected body and quashed a costly infrastructure plan intended to buttress the economy.

In another victory for the opposition, the court on Wednesday threw out a petition by Labour Minister Chalerm Yoombamrung asking it to rule that the protests aimed at bringing down the government violated the constitution.

Yingluck faces separate charges of negligence brought by the National Anti-Corruption Commission over a rice subsidy scheme that has run up huge losses. Should it forward the case to the Senate for possible impeachment, she could be removed.

That would require the votes of three-fifths of the senators. Thailand's 150-seat Senate is made up of 77 elected senators. The other 73 are appointed and are largely seen as opponents of the government.

Weekend Senate elections suggest it will have a pro-government majority.

Anti-government protesters are now banking on military or judicial intervention.

The military, which has staged numerous coups since Thailand became a constitutional monarchy in 1932, overthrew Thaksin in 2006. It has stayed out of the fray this time.

Army chief Prayuth Chan-ocha, who is months away from retirement, has for months parried questions over possible military intervention.

"If you were working in a company and didn't see eye to eye with the company's owner, would you chase your boss out?" Prayuth asked reporters on Wednesday in a typically cryptic comment. "I will do as I am told and I will not comment."

Yingluck's "red shirt" supporters have called for a mass rally in Bangkok on Saturday. More militant factions within her camp say they are gearing up for a fight if she is removed from office.

Anti-government protesters first took to the streets to oppose an amnesty bill that critics said would have permitted Yingluck's brother to return from self-exile. The bill was eventually rejected by the Senate, but protests continued and new demands emerged.

Thailand has really been in crisis since Thaksin was ousted in 2006. The conflict broadly pits Bangkok's middle class and conservative establishment against Yingluck and Thaksin's supporters in the north and northeast.

(Additional reporting by Aukkarapon Niyomyat; editing by Nick Macfie)
[© 2014 Thomson Reuters. All rights reserved.]
Copyright 2014 Reuters. All rights reserved. This material may not be published, broadcast, rewritten or redistributed.