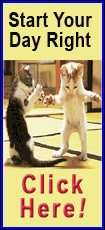 The ban on crude exports the government put in place after the Arab oil embargo of the 1970s includes a prohibition on exports of unprocessed condensate, a light petroleum that appears in oil reservoirs as a gas, but condenses to a liquid when it leaves the well.

The Bureau of Industry and Security (BIS), an office of the Department of Commerce, can simply modernize its definition of crude to exclude the condensates from the ban, according to the report called "License to Trade: Commerce Department Authority to Allow Condensate Exports." BIS has changed definitions of other types of petroleum for decades, it said.

"The definition of crude oil could simply be updated, aligning the regulatory architecture with the new supply mix made possible by technological advances," the report said.

"The Commerce Department has often modified its regulations without either congressional intervention or presidential finding, during both Republican and Democratic administrations," it said.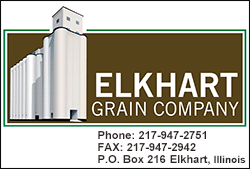 Thanks to advanced techniques, including horizontal drilling and hydraulic fracturing, the United States is suddenly one of the world's top three oil producers, along with Russia and Saudi Arabia, a development energy experts did not think was possible a few years ago.

U.S. energy trade will be debated at a hearing by a panel of the House of Representatives Committee on Foreign Affairs on Tuesday at 2 p.m. EDT. Murkowski and experts from the energy industry, a think tank, and academia are slated to testify at the hearing.

Supporters of lifting the crude export ban, such as Harold Hamm, the CEO of energy company Continental Resources Inc., have said it would add domestic jobs and strengthen oil security abroad. U.S. crude exports could help counter aggression by Russian President Vladimir Putin, Hamm testified last week in the House.
If condensate exports were allowed, it would be a small but important first step in opening U.S. oil sales to global markets. Exports of refined products like gasoline and diesel are already allowed. Condensate exports could reach between 100,000 and 300,000 barrels per day if the BIS grants licenses, Citigroup analysts said in a recent research note.

Lifting the ban on shipping unprocessed condensate overseas could help big producers like Apache Corp or EOG Resources Inc.

While pressure is building on President Barack Obama to lift the wider ban on crude shipments, few analysts think an outright reversal will come anytime soon.

The United States still imports much of its oil, so it could be a few years before it has so much that most companies will need to find new markets. And no major legislation to lift a ban exists, in part because few lawmakers in an election year want to support a measure that could be blamed for raising motor fuel prices.

A wholesale lifting of the ban could also raise the ire of environmentalists opposed to domestic drilling and emissions associated with crude.

Deborah Gordon, an energy and climate expert at the Carnegie Endowment for International Peace, will tell the House panel that the big question is not whether to lift the ban, but rather how the United States can balance the economy, energy security and global warming impacts of the new U.S. oil bounty.

(Reporting by Timothy Gardner; editing by Matt Driskill)
[© 2014 Thomson Reuters. All rights reserved.]
Copyright 2014 Reuters. All rights reserved. This material may not be published, broadcast, rewritten or redistributed.