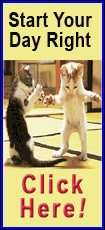 The clock has been ticking ever louder on Woods' quest to catch Nicklaus through his six-year major title drought since winning the 2008 U.S. Open, and the climb has grown steeper with time and championship opportunities slipping away.

Four-time Masters winner Woods, stuck on 14 majors, had back surgery for a pinched nerve on Monday and will be missing the trip to Augusta National for the first time since appearing in 1995 when he was a 19-year-old amateur.

And the magic Nicklaus number 18 could haunt Woods during his recovery as his absence from the Masters will stretch his majors drought to 18 events with serious questions still to be answered about his playing future.

The 38-year-old Woods, who won five times in 2013 but failed to play his best in the majors, remains hopeful he will be back competing at his world number one level by mid-2014.
"It's tough right now, but I'm absolutely optimistic about the future," said Woods, whose back pain surfaced last year and intensified this season leading to a retirement at last month's Honda Classic and his skipping the Arnold Palmer Invitational.

Swing changes and personal issues cost Woods opportunities in the past, but the mounting time lost to injuries could be a final blow that derails the dominant golfer of his generation.

Woods' injury history began with a troublesome left knee, first operated on when he was a freshman at Stanford University in 1994. Three more operations on that knee have followed.

Injuries to his ankle and neck, his right and left Achilles' tendons and fractures in his leg, which he played through in winning the 2008 U.S. Open in a 19-hole playoff against Rocco Mediate, have held up his pursuit of the Golden Bear.

He skipped two British Opens, one U.S. Open and one PGA Championship since 2008 because of injury.

Now he must deal with a bad back, the bane of many golfers who have suffered ailments from the game's repetitive twisting and torqueing pressure, including Nicklaus himself.

By the chronological clock, Woods has stayed level with Nicklaus at a comparable age, but Nicklaus registered major win No. 15 with his British Open championship at age 38 in 1978.

Nicklaus added the U.S. Open and PGA crowns in 1980 at age 40 before capping his legendary career with one last thrilling Masters title at age 46 in 1986.

The Golden Bear, however, was not under the pressure of a record-setting chase. Nicklaus had long since taken over as the premier winner of the majors, having broken Walter Hagen's record of 11 with his 1973 victory in the PGA Championship.
But Woods likes a good challenge, and golf's greatest player since the days of Nicklaus is not about to give up. In addition to surpassing Nicklaus, Woods has also long targeted the 82 career victories piled up on the PGA Tour by Sam Snead.

"There are a couple (of) records by two outstanding individuals and players that I hope one day to break," Woods said in a statement on his website on Tuesday.

"As I've said many times, Sam and Jack reached their milestones over an entire career. I plan to have a lot of years left in mine."

Beyond his own physical concerns is the advance of talented younger players.

During Woods' absence from the winner's circle at the majors, other players have emerged including Northern Ireland's Rory McIlroy, Englishman Justin Rose and Australian Adam Scott, winner of the 2013 Masters.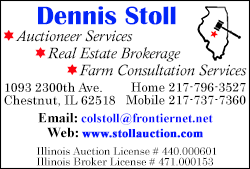 Scott said younger players certainly respected and admired Woods, but were not intimidated about competing with him.

"I think my generation of player is feeling like their time is now, so they have got to take advantage of it," Scott told reporters earlier this year in a conference call about his Masters defense.

(Reporting by Larry Fine in New York; editing by Frank Pingue)
[© 2014 Thomson Reuters. All rights reserved.]
Copyright 2014 Reuters. All rights reserved. This material may not be published, broadcast, rewritten or redistributed.