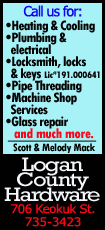 The pair are one-two in the new-look championship after a win each from the first two races of the quieter-sounding, fuel-saving and less reliable V6 turbo era that started in Melbourne last month.

Neither driver has won before at the Sakhir circuit but are clear favorites to fight for the top step on the podium after their one-two finish for the Silver Arrows in Malaysia last weekend.

What would normally be a sweat in the afternoon heat, with temperatures soaring to 45 degrees Celsius, will be a cooler duel in the dark with the race switching to an evening format for the first time.

The Bahrain International Circuit, celebrating the 10th anniversary of a race that had to be canceled in 2011 due to bloody civil unrest that continues to simmer in the background, has followed Abu Dhabi in becoming a day-to-night event.

Some 500km of cabling has been installed to power the 5,000 lights needed for the Gulf kingdom's showcase sporting event.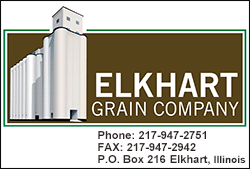 Rosberg, who will be starting his 150th grand prix, leads the championship by 18 points but Hamilton, chasing his third pole in a row, can score an important psychological blow if he takes his second successive win.

"I've never managed to get the win (in Bahrain). Until last week it was the same story for me with Malaysia, so fingers crossed this can be the year of breaking those cycles," said the 2008 champion.

"We know it's going to be tough to maintain our current form, particularly at a circuit where every team has had so much running time over the winter but I'll be pushing hard to keep those results coming," added the Briton.

ENDURANCE TEST

Two of the three pre-season tests were held in Bahrain and Mercedes will be carrying out a Pirelli tire test at Sakhir next week along with Williams and Caterham.

The teams have no shortage of data about the circuit but Bahrain, following on from Malaysia, is the first time this year that they have had to race on successive weekends.

That will be an extra challenge for reliability and teamwork as well as providing the first real insight into the endurance of engines and gearbox.

The long straights should suit the Mercedes well, and the dry conditions will also play to their strengths.

"It's a great track and I really enjoy driving it. I've never had much luck on race weekends here, but it's definitely the one I'm best prepared for this year," said Rosberg, who made his F1 debut in Bahrain in 2006.
Red Bull's quadruple champion Sebastian Vettel has won the last two Bahrain Grands Prix but he knows a third is a long shot this time with the Renault power unit still lagging the performance of the Mercedes.

"We still have a long way (to go), these guys are bloody quick, congratulations to them. They did a good job but we are trying to catch-up," the German said after finishing third in Malaysia for his first points of the year.

That was also his first race distance since Brazil last November.

Nobody has ever won Bahrain from further back than the second row, which realistically rules out Australian Daniel Ricciardo's hopes in the other Red Bull after he collected a 10 place grid penalty in Malaysia for an unsafe pitstop release.

Ferrari's Fernando Alonso, a three-times winner in Bahrain, will be seeking to improve on two successive fourths this season while McLaren's Jenson Button hopes to mark a big personal anniversary with something special.

"Sunday's race will be my 250th grand prix start. That's crazy," said the 2009 champion. "It feels like only yesterday that I was celebrating my 200th, with a win for McLaren in Hungary back in 2011.

"It'll be interesting to see what sort of race we have under the floodlights — racing at night always adds to the atmosphere and sense of occasion, and I think this weekend will be no different."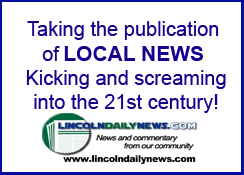 (Reporting by Alan Baldwin; editing by Pritha Sarkar)
[© 2014 Thomson Reuters. All rights reserved.]
Copyright 2014 Reuters. All rights reserved. This material may not be published, broadcast, rewritten or redistributed.