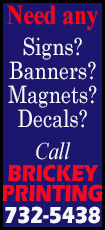 Nic Moore added 13 points, five rebounds and four assists while Nick Russell scored 10 for Southern Methodist (27-9), which will face Minnesota or Florida State in Thursday's championship game. Sterling Brown contributed eight points, five rebounds and four assists for the top-ranked Mustangs, who finished 15-of-19 from the free throw line.

Rod Hall led the way with 18 points and five assists while K.J. McDaniels chipped in with 11 points, seven rebounds and three blocks for Clemson (23-13), which blew a 12-point lead at the break. Landry Nnoko and Damarcus Harrison each tallied 10 points for the third-seeded Tigers, who made one field goal in the last seven minutes.

Nnoko hit a jumper to give Clemson a 28-18 advantage and Harrison knocked down a 3-pointer just before the end of the first half to put the Tigers on top 38-26. SMU shot 37 percent from the field and committed nine turnovers in the opening 20 minutes before going on a 7-0 run early in the second stanza to cut the deficit to six.

Russell nailed a triple to tie the game at 45 and Kennedy made a pair of free throws to give the Mustangs their first lead 55-53. SMU went up by three with 1:29 left before McDaniels' dunk pulled Clemson within 58-57 but Kennedy converted a three-point play with seven seconds remaining to seal the Mustangs' place in the final.

GAME NOTEBOOK: SMU won the battle of the boards 34-26 and has outrebounded 25 of its 36 opponents this season. … Clemson started off 14-of-25 from the floor before finishing 20-of-50. … The Mustangs have held six straight opponents to less than 70 points.
[© 2014 Thomson Reuters. All rights reserved.]
Copyright 2014 Reuters. All rights reserved. This material may not be published, broadcast, rewritten or redistributed.