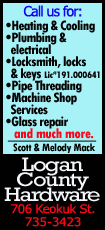 Center Elias Lindholm scored two second-period goals to break a tie and lift the Hurricanes to a 4-1 victory over Pittsburgh, preventing the Penguins from clinching the Metropolitan Division title in front of the home fans at Consol Energy Center.

The Hurricanes (33-32-11) improved to 7-10-2 since the Olympic break, but the win got them within five points of the Columbus Blue Jackets for second of two Eastern Conference wild-card berths entering play Tuesday.

With just six games remaining, Carolina understands it must play with a sense of urgency and showed it after falling behind 1-0 to the Penguins a night after losing to the Senators in a shootout at Ottawa.

"We had a tough game in Ottawa, got in real late and it took a while for us to get our legs into it, but once we did, we really took over," Hurricanes center and captain Eric Staal said. "I thought we frustrated them and got the goals we needed."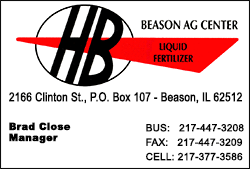 The Penguins looked lethargic despite needing a victory to clinch their third consecutive division championship.

It is almost certainly a matter of time, though, until the Penguins win the Metropolitan Division. They have six games remaining and had a 13-point lead over the New York Rangers going into Tuesday's play. The Rangers played a late game at Vancouver on Tuesday night and a loss to the Canucks would enable the Penguins to clinch first place.

"That's one of the things about the grind, 82 games, making sure you prepare yourself mentally and make sure you're 100 percent ready," Penguins defenseman Brooks Orpik said. "It doesn't matter what team you're playing, even if they're at the bottom of the standings, if you're not 100 percent, they can expose you and make you look pretty silly. That's what happened here."

Defenseman Justin Faulk and Staal also had goals for the Hurricanes, who snapped their five-game losing streak against the Penguins. Forward Jeff Skinner's four-game goal streak ended, but he assisted on both of Lindholm's goals and forward Andrei Loktionov had helpers on Carolina's other two goals.

Backup goaltender Anton Khudobin started for the Hurricanes and stopped 30 shots.

Penguins center Sidney Crosby reached 100 points for the fifth time in his nine-year career but first time since the 2009-10 season. The NHL's leading scorer was credited with the secondary assist on Pittsburgh's lone goal, which was scored by left winger Chris Kunitz.

Lindholm broke a 1-1 tie when he scored a power-play goal at 9:24 of the second period, taking a pass from Skinner and pushing it past Penguins goaltender Marc-Andre Fleury.

Lindholm extended the Hurricanes' lead to 3-1 when he scored again at 14:57. That raised his goal total to eight this season.
The Hurricanes added to the lead in the third period when Staal scored his 18th goal of the season at 11:47. It was just the captain's second goal in his last 17 games.

Kunitz opened the scoring with his 35th goal of the season at 9:01 of the first period. The Hurricanes answered at 14:39 with Faulk's fourth goal.

"For the first 10 minutes, Khudobin kept us in the game and gave us a chance to get our feet and get moving," Hurricanes coach Kirk Muller said. "That goal from (Faulk) really evens it up and then we kind of just took a deep breath, got our legs going better and then I thought we just started moving better and playing a much smarter game."

While the Penguins are all but locked into the No. 2 spot in the Eastern Conference, they have gone just 8-8-2 since the Olympic break. Coach Dan Bylsma paused for a long time when asked what he thought of his team's play during that stretch.

"The word 'worried' I guess when you look at the inconsistency of our play," he said.
NOTES: Penguins C Brian Gibbons was wide left on his first career penalty shot at 2:26 of the first period. ... Hurricanes C Jiri Tlusty was scratched with a lower-body injury a night after being boarded by Senators D Eric Gryba in a loss at Ottawa. ... Penguins D Paul Martin, who broke a hand while playing for the United States in the Olympics, is targeting a Sunday return when Pittsburgh faces the Minnesota Wild in St. Paul. ... Panthers D John-Michael Liles blocked four shots. ... Penguins D Brooks Orpik was credited with five hits. ... The Penguins play the Jets in Winnipeg on Thursday night and the Hurricanes host the Dallas Stars.
[© 2014 Thomson Reuters. All rights reserved.]
Copyright 2014 Reuters. All rights reserved. This material may not be published, broadcast, rewritten or redistributed.