IDNR biologists offer fish-restocking advice to pond owners
Many ponds and small lakes experience winter fish kills
Send a link to a friend Share
[April 03, 2014] SPRINGFIELD — The Illinois Department of Natural Resources Division of Fisheries is receiving reports of fish kills on lakes and ponds around the state. Dead fish have become apparent as ice cover thaws. IDNR biologists emphasize that occasional fish kills are natural and occur when light cannot penetrate ice, slowing the growth of algae and plants that produce oxygen. It is often difficult to determine the full extent of a winter fish kill since not all fish killed may be visible. As a result, many pond owners are seeking additional information on the cause, and advice on restocking after a winter fish kill.
Shallow ponds are more likely to have been affected. Deeper ponds initially have a greater volume of oxygen and are more likely to sustain fish. But even some of these ponds are experiencing winter kills.

Ponds that have experienced winter fish kills in the past are likely to have done so again this winter.

In many cases, the last spawn of bluegill (up to 1 inch long) can survive the low oxygen levels. Pond owners should assume all bass have died and restock as soon as possible.

Even if some bass survive, it is easier to correct an overpopulation of bass than an overpopulation of bluegill.
IDNR county biologists can provide proper stocking advice for your specific pond, especially if species are present other than what is listed below.
General stocking guidelines for the smallest fish available are as follows:
Largemouth bass: 50 per acre

Redear sunfish: 300 per acre

Bluegill: 250 per acre

Channel catfish: 40-100 per acre (optional)

Fathead minnows: about 5 pounds per acre.
Fall follow-up:
Larger bluegill (3 to 5 inches long) can be stocked in the fall if the pond owner wants to wait to see if bluegill survived.

It is important to follow up in spring 2015 with another 50 bass per acre, but the larger size (5 to 7 inches long) should be stocked then.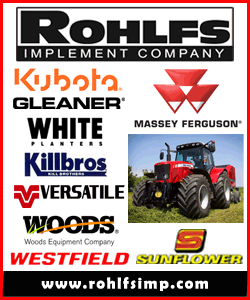 If bass fry are not observed in summer of 2015, it may be wise to stock another 50 per acre in spring 2016 — again, the larger size.

Redear sunfish may not do well in northern Illinois, where pumpkinseed sunfish are the ecological equivalent.

Grass carp should only be restocked if vegetation was a problem previously. Crappie or hybrid sunfish should not be restocked without consulting your county fish biologist for suitability or timing of the restocking.

Other species should only be stocked under the direction of your county fisheries biologists. To find the biologist in your area, visit: http://www.ifishillinois.org/
FAQS/biologists.html.
Follow the IDNR on Facebook and Twitter.