Last week, the Federal Reserve rejected the bank's request to spend $6.4 billion buying back shares and boosting its dividend. Bank executives are still reeling from that move, which Chief Executive Officer Michael Corbat wrote in a memo to employees "is a call to action for our firm."

McQuade had planned to retire as chief executive of Citibank NA, a U.S. operating subsidiary, and be nominated to Citigroup's board. Instead, McQuade will become vice chairman of Citigroup, reporting to the CEO. Corbat cited the "importance of this effort and the substantial time commitment required."

The Fed objected to Citigroup's request, saying the bank had not sufficiently improved its risk management practices and could not determine well enough how revenue and income would be hurt under stressful scenarios around the world. It faulted the bank's internal examination process.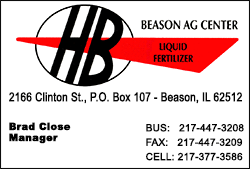 The rejection is a blow for Corbat, who became CEO in October 2012 when the bank's board grew frustrated with former CEO Vikram Pandit. One source of frustration for board members, in particular Chairman Michael O'Neill, was that the Federal Reserve in March 2012 rejected Pandit's request to return more capital to shareholders.

In 2013, under Corbat, the Fed approved Citigroup's plan to buy back $1.2 billion of shares, and to keep the bank's dividend at a penny a share. This year the bank had hoped to boost buybacks and to lift its quarterly dividend to 5 cents a share.
McQuade will oversee the so-called CCAR application process to the Fed for the next year, according to the memo. Citigroup finance and risk executives will be accountable to McQuade on steps toward the next application, Corbat said.

John Gerspach, Citigroup's chief financial officer, and Brian Leach, head of franchise risk and strategy, had received extra pay for 2013 partly because of their work seeking approval of last year's plan, directors said in a proxy statement to shareholders in early March.

Corbat said McQuade is now "fully empowered to do whatever is necessary, and I will devote any resource required, to ensure our next capital plan is not objected to."

Citigroup shares fell 1.2 percent on Thursday to $47.68.

(Reporting by David Henry in New York; editing by David Gregorio)
[© 2014 Thomson Reuters. All rights reserved.]
Copyright 2014 Reuters. All rights reserved. This material may not be published, broadcast, rewritten or redistributed.