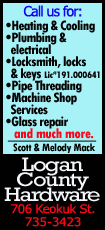 With Chicago's top two stars, center and team captain Jonathan Toews and left winger Patrick Kane, both out until the playoffs with injuries, right winger Marian Hossa stepped up in a big way — and one the Blackhawks desperately needed.

Hossa was the only player on either team to score in the shootout, leading the Blackhawks to a 3-2 win, snapping Chicago's three-game losing streak and Minnesota's two-game winning streak.

"The way we played our last three games, not coming up with anything, it was important that we did things the right way — and getting two points is what we're all about, so we needed that," Chicago coach Joel Quenneville said.

This was the first shootout win for the Blackhawks since Jan. 19 vs. the Boston Bruins. The Blackhawks are now 6-8 in shootouts this season.

Ironically enough, it was Hossa's first successful goal in a shootout situation this season and only the 17th in 53 attempts in his career (32.1 percent).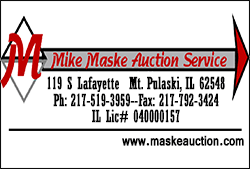 At the same time, Hossa just returned to the Blackhawks on March 16 after missing two-plus weeks with an upper-body injury.

The win also pulled the Blackhawks closer to overtaking Colorado for home-ice advantage in the first round of the upcoming playoffs.

Hossa was the only one of six players on either side to score in the shootout. Failing to do so for Chicago were right wingers Patrick Sharp and Ben Smith, while attempts by Minnesota left winger Zach Parise, center Mikko Koivu and right winger Jason Pominville all were stopped by Blackhawks goalie Corey Crawford.

Chicago (43-19-15) finally got over the 100-point mark with the win (now 101 points). Even with the loss, Minnesota (39-26-12) still won the regular-season series from the Blackhawks, 3-2.

Despite the loss, Minnesota (39-26-12, 90 points) added one valuable point that keeps it in the running for the still vacant seventh spot in the upcoming Western Conference playoffs.

"I think that's a huge point for us," Wild coach Mike Yeo said. "Obviously, would've liked to have gotten two but when you can get points and you're not completely on top of things, then that's a good thing."

Chicago took a 2-1 lead early in the third period on left winger Bryan Bickell's 11th goal of the season at 2:45.

"(The Wild are) a frustrating team to play against," Bickell said. "They just shut it down in the middle and keep everything to the outside, but we stuck with it. Nice to get a shootout win — we haven't had many of those — and break that slump and move on to Columbus (Friday)."

It appeared that Bickell's goal would hold up as the game's deciding factor until 1:54 remained in regulation. Minnesota left winger Erik Haula scored his third goal of the season to tie the score at 2.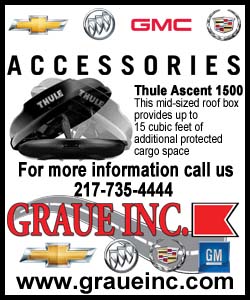 Crawford can't really be blamed on Haula's goal, as his vision was screened by a couple of players, one from each team, who were standing between him and Haula.

"They're a tough team to get something going against," Wild center Kyle Brodziak said. "It took us until under two minutes left and obviously (Haula) did a great job, put a good puck on net and it found a way in. It was a huge goal for us. We'll take the point, but knowing that we have to be a little better."
Minnesota scored the only goal of the first period when center Charlie Coyle pushed his 11th of the season past Crawford at 14:19.

It was pretty clear how much the Blackhawks are missing Toews and Kane. In the first period, Chicago managed to take just five shots (Minnesota had nine).

Finally at 2:29 of the second period, Chicago tied the game on Smith's 11th goal of the season.

Crawford (30-15-10) wound up stopping 25 shots, while Minnesota goalie Ilya Bryzgalov (9-8-8) made 24 saves.

The Blackhawks remain three points behind Colorado in the race for home-ice advantage in the first round of the playoffs after the Avalanche defeated the New York Rangers on Thursday night.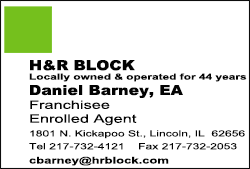 NOTES: The Blackhawks announced in the opening minute of the game that D Johnny Oduya was out due to a lower-body injury. "He's day to day, but it's not serious," Chicago coach Joel Quenneville said of Oduya. Also on the scratch list by C Jonathan Toews (out for the remainder of the regular season with an upper-body injury), LW Matt Carey and LW Teuvo Teravainen. Minnesota listed nine players as scratches, including D Keith Ballard, D Clayton Stoner, C Cody McCormick, LW Mike Rupp, G Niklas Backstrom and G Darcy Kuemper. ... The attendance was 21,791. ... LW Patrick Sharp was one of Chicago's hottest goal-scorers before the Olympic break. However, in March, Sharp scored just three goals, though he still led the team with goals entering play Thursday. ... Mike Yeo earned his 100th win as the Wild's head coach Monday in Los Angeles. ... Chicago plays the Blue Jackets on Friday in Columbus. Minnesota hosts the Pittsburgh Penguins on Friday.

[© 2014 Thomson Reuters. All rights reserved.]
Copyright 2014 Reuters. All rights reserved. This material may not be published, broadcast, rewritten or redistributed.