Center Joe Thornton was named the game's No. 1 start as he threw his weight around in the form of six hits. Centeer Tommy Wingels was credited with 10 while fellow forwards Patrick Marleau and James Sheppard had six each on a night the Sharks out-hit the Kings, 52-32.

"He comes ready to play, especially in these games," Sharks left winger Joe Pavelski said of Thornton. "We fed off of it, the crowd was into it, it was a fun game that felt like the playoffs."

The Kings, who lost the services of top defenseman Drew Doughty midway through the opening period and saw their eight-game road winning streak snapped, failed on all five of their power plays.

"We played a scrappy game," Kings coach Darryl Sutter said. "The challenge is that they are a really good hockey club."

Los Angeles scored in the first period, but the Sharks roared back in the second on the strength of 22 hits to take a 2-1 lead.

"They made point in the second period they were down because we had a really good first period," Sutter said of the team he once coached. "Their captain and leadership group made a point."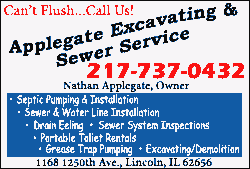 Los Angeles right winger Dustin Brown roughed San Jose center Andrew Desjardins at 7:11 of the second, and the Sharks didn't take long to convert on the ensuing power play. Thornton won a draw from center Jarret Stoll. Thornton knocked the puck to defenseman Dan Boyle, who fed right winger Brent Burns for a one-timer from the left point that struck Pavelski on its way in only four seconds into the power play.

Pavelski's career-high 39th goal at 7:15 gave the Sharks a power-play goal in a fourth straight game.

"It was pretty simple, I wish they were all like that," Pavelski said. "To score off a draw like that sets the tone for a power play."

Five minutes later, the hosts struck again, taking advantage of a turnover by Los Angeles center Anze Kopitar. Kings backup goalie Martin Jones could not freeze a shot from Marleau before center Logan Couture gathered the puck and scored on the opposite side of the net with a backhand wraparound for his 21st at 12:13.

"Patty was in front and I think Jones thought he had it," Couture said. "It popped out of the side and I knew I had to wrap it quick."

"Obviously the result wasn't there, but we did play a good first period," Brown said. "The tide kind shift there in the second. We have to find ways to score goals for Jones."

The Kings led 1-0 at the first intermission, the goal coming on Los Angeles' first shot of the contest.

After Los Angeles won an offensive-zone draw and cycled against San Jose's third line, Kings defenseman Alec Martinez fired a shot from above the left circle that left winger Jordan Nolan redirected past Niemi at 3:36.

Nolan's sixth goal of the season was his first since Dec. 17. It came during a period in which the visitors doubled up the hosts in shots 10-5.

Doughty left the ice at mid-period after favoring his left shoulder following a hit against San Jose right winger Tyler Kennedy. Doughty initially went to the bench, but he skated off shortly thereafter with a total of 5:51 of ice time spread over five shifts.

"I haven't talked to him," Sutter said. "He didn't feel good enough to come back. I didn't see him."

Jones finished with 19 saves.

"The big thing for us was playing well because we haven't in a while," Couture said. "Now we need to carry it over to the next game."

NOTES: Los Angeles C Anze Kopitar appeared in his 600th regular-season game, while Kings D Matt Greene played in his 500th . ... Playing the second night on Thursday after Wednesday's win over Phoenix, the Kings have one back-to-back remaining (April 9-10). Los Angeles' four-game road trip continues with a stop in Vancouver on Saturday. ... The Sharks next host the Nashville Predators on Saturday in their penultimate home game of the regular season. ... In a move to bulk up San Jose's second scoring line, coach Todd McLellan promoted RW Tommy Wingels and dropped LW Matt Nieto to the third line in place of LW Marty Havlat, who in turn moved to the fourth line. The Sharks have struggled against the Los Angeles forecheck in the four previous regular-season meetings. ... D Matt Irwin was San Jose's lone healthy scratch. LW Raffi Torres (knee) and RW Adam Burish (fingers) remain out. ... Kings D Willie Mitchell was a healthy scratch, while LW Dwight King (undisclosed) is still sidelined.

[© 2014 Thomson Reuters. All rights reserved.]
Copyright 2014 Reuters. All rights reserved. This material may not be published, broadcast, rewritten or redistributed.