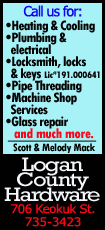 No, it does not concern the offense that features some young and unproven talent. Through three games, the White Sox scored 21 runs — a total they did not reach until their sixth game of the season last year, which included two extra-inning games. Chicago's bullpen, however, has been shaky and most concerning are the issues surround key pieces in said bullpen.

Right-hander Nate Jones, who admitted to feeling discomfort in the left gluteal that he strained during spring training, had another bad outing in Thursday's 10-9 loss to the Minnesota Twins. In two games, Jones has yet to retire a batter. Closer Matt Lindstrom has not been what you would call lights out either, blowing a save Thursday. Altogether, the White Sox's bullpen allowed nine runs in 11 1/3 innings.

"The biggest thing that I'm feeling right now is the guys battled so hard in the cold weather," Lindstrom said. "We put up some runs on the board, we came back when we were down, guys putting together great at-bats, playing good defense, so it feels bad kind of letting the team down in that sense. But we'll battle back, I feel like we're a resilient team."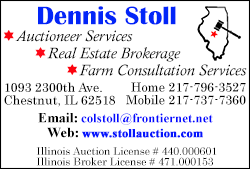 White Sox manager Robin Ventura said the bullpen's struggles have been a small sample size, though it cost them a chance to start the season 3-0 for the first time since 1992.

"If you look around the league, there's been a lot of stuff happening with bullpens, so I'm not going to sit here and overreact to it," Ventura said. "Would you like it to be better? Yeah, sure. But I'm going to give credit. (The Twins) battled and they're the ones that put up the runs. They had a good offensive plan today and they did well."

NOTES, QUOTES

RECORD: 2-1

STREAK: Lost one

NEXT: White Sox (RHP Erik Johnson, 2013: 3-2, 3.25 ERA) at Royals (RHP Jeremy Guthrie, 2013: 15-12, 4.04 ERA)

PLAYER NOTES:

1B Jose Abreu, who was intentionally walked twice Wednesday, became the first MLB player with a two-intentional-walk game within his first two games since 1955, when the statistic was first tracked. Abreu, who signed a six-year, $68 million deal in the offseason, had a good start to season, going 5-for-12 and had four RBIs on Thursday.


3B Marcus Semien experienced a rough start to the season. Filling in for the still-injured Gordon Beckham, Semien went 1-for-4 in Thursday's loss against the Minnesota Twins. Semien only recorded one hit in 14 at-bats with five strikeouts, but should continue to get playing time until Beckham returns.


DH Adam Dunn's power was again on display Thursday, hitting a two-run homer. It marked his second home run in as many days and moved him into a tie with Dave Kingman for 38th place all-time (442 home runs). Despite the power numbers, Dunn is batting .167 with five strikeouts.


RHP Nate Jones had another rough outing Thursday against the Minnesota Twins. Jones did not record an out, walking two batters and gave up two runs. In two appearances this season, Jones has allowed four runs without getting an out. Jones experienced some discomfort Thursday stemming from a left gluteal strain that bothered him during spring training.


INF Gordon Beckham began his injury rehab assignment Thursday at Double-A Birmingham. He went 0-for-3 in the game. Beckham is working back from a strained left oblique, which has kept him out of action since March 21. Since oblique injuries have the potential to linger during the season, the White Sox want Beckham fully healthy before activating him from the disabled list.


3B Conor Gillaspie (flu) was held out of the White Sox's lineup Thursday for the second consecutive game. Manager Robin Ventura said Gillaspie was improving and available off the bench for Thursday's game against the Twins.

QUOTE TO NOTE: "I'm glad I won't see him for a while. The kid can really hit. We knew that coming in. We heard he was a really strong young man, and that's why we were pitching around him. No disrespect to Mr. (Adam) Dunn. The way the guy's getting the barrel to the ball, you just try to limit the damage when he comes up in a lot of situations because he seems like he's on." — Minnesota manager Ron Gardenhire, on Chicago White Sox 1B Jose Abreu.
ROSTER REPORT

MEDICAL WATCH:

3B Conor Gillaspie (flu) was held out of the White Sox's lineup April 3 for the second consecutive game. Manager Robin Ventura said Gillaspie was improving and available off the bench for Thursday's game against the Twins.


2B Gordon Beckham (strained left oblique) began an injury rehab assignment with Double-A Birmingham on April 3. Beckham was placed on the 15-day disabled list on March 30 (retroactive to March 21).


RHP Nate Jones (left gluteal strain) aggravated a previous injury April 3. Jones said he experienced discomfort and will be re-evaluated April 4.


INF Jeff Keppinger (right shoulder surgery) is on the 15-day disabled list retroactive to March 21 as he recovers from surgery performed in September 2013. He appeared in six spring games, but none since March 10, when he was shut down.

ROTATION:

LHP Chris Sale


RHP Felipe Paulino


LHP Jose Quintana


RHP Erik Johnson


LHP John Danks

BULLPEN:

RHP Nate Jones (closer)


RHP Matt Lindstrom


RHP Daniel Webb


LHP Donnie Veal


RHP Maikel Cleto


RHP Ronald Belisario


LHP Scott Downs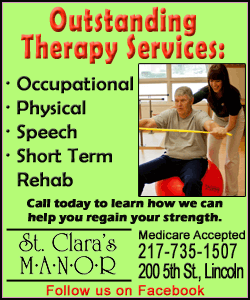 CATCHERS:

Tyler Flowers


Adrian Nieto

INFIELDERS:

1B Jose Abreu


2B Marcus Semien


SS Alexei Ramirez


3B Conor Gillaspie


1B/DH Paul Konerko


INF Leury Garcia

OUTFIELDERS:

CF Adam Eaton


LF Alejandro De Aza


RF Avisail Garcia


OF Dayan Viciedo


DH Adam Dunn

[© 2014 Thomson Reuters. All rights reserved.]
Copyright 2014 Reuters. All rights reserved. This material may not be published, broadcast, rewritten or redistributed.