Especially for teens: Fairy tales reimagined
'Entwined,' 'Cruel Beauty' and 'Cinder'
Reviews by Melissa Oxborrow
Send a link to a friend Share
[April 02, 2014] "Entwined," by Heather Dixon, Greenwillow Books, 2011, 472 pages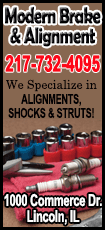 Lose yourself in a vividly romantic retelling of the "Twelve Dancing Princesses" …

Princess Azalea's life changes forever when her mother dies after giving birth to her youngest sister. Overnight, the entire castle is in mourning. Her father, the king, is heartbroken and distances himself from his daughters. Hardest for the young princesses is when he forbids them to dance, despite its connection with their mother.

But magic is afoot in the castle, and Azalea and her sisters find a hidden passageway into an enchanted silver forest where the darkly alluring Keeper lies in wait. He invites them to come every night to dance their heartbreak away. But the Keeper is not what he seems. And Azalea has made a bargain that may condemn her and her sisters to an unimaginable fate.

"Entwined" explores the themes of choice and consequence, mercy and forgiveness, and the pain that sometimes comes from our closest relationships. Vivid characters and expert storytelling make this a must-read for fairy tale enthusiasts.
___
"Cruel Beauty," by Rosamund Hodge, Balzer & Bray, 2014, 352 pages
Proof that some fairy tales definitely aren't for children, this dark retelling of "Beauty and the Beast" grabs you by the throat and doesn't let go.
Nyx Triskelion has been raised as a human sacrifice. Because of a horrific bargain her father made before her birth, she will be forced from her home on her 17th birthday and wed to Ignifex, the "Gentle Lord," a man who commands demons and holds her people in his tyrannical grip.
Nyx knows it is her duty to try to destroy her captivating new husband, using her years of training in the hermetic arts. But how can she defeat a man in league with demons, and now that she has come to know him and desire him — does she even want to?
Featuring a flawed heroine learning to love, and an enemy who is not at all what he seems, "Cruel Beauty" is an enthralling read, filled with heart-stopping romance and seductive magic. Teens and adults alike will clamor for more.
___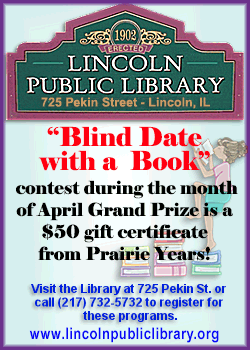 "Cinder," Book One of the "Lunar Chronicles," by Marissa Meyer, Feiwel and Friends, 2012, 387 pages
Like your fairy tales with a side of sci-fi? You'll go supernova over this futuristic retelling of the classic fairy tale "Cinderella."
Cinder lives in New Beijing, a city that is on the edge of complete extinction because of a deadly plague with no cure, and is watched from the sky by the power-hungry Lunar people. Cinder is a mechanic — and a cyborg, and spends her days in the marketplace struggling to make enough to keep her hateful stepmother from kicking her out of the house. She meets the enigmatic Prince Kai and starts on the road of a dangerous adventure she could never have anticipated — where the answers to her own mysterious past might just be what the prince needs to save his kingdom and his people, and perhaps all of planet Earth.
Filled with heartache, humor, romance (of course!) and danger — not to mention interplanetary politics — this book will leave readers itching for more. "Cinder" is the first award-winning book in the "Lunar Chronicles," with "Scarlet" (think Red Riding Hood) and "Cress" (enter Rapunzel) already published and on the shelf at the library.
To check out these books or to get recommendations for other great reads, come see us at the Lincoln Public Library, 725 Pekin St.
[By MELISSA OXBORROW, Lincoln Public Library District]