Park district notes
From Roy Logan, program coordinator
Send a link to a friend Share
[March 20, 2014] The Lincoln Park District has planned another series of Art Workshops for Beginners, featuring Jody Phillips as the instructor. Phillips is a local artist and will be offering classes for adults and children. If you enjoy painting or would like to try painting a picture for the first time, then treat yourself to an art class. These workshops are designed for kids and adults to have fun while creating. No experience is needed and all materials are provided. Adult and high school age participants will have a class on Saturday, March 22, beginning at 1 p.m. The instruction will be with landscape painting, perhaps with a country theme. Youth classes will meet on Sunday afternoon, with kindergarten through second grade from 1 to 2 p.m. and young people in third through eighth grade from 2:30 to 4 p.m. Phillips encourages everyone to wear old clothes just in case paint gets on them. The cost for these make-and-take projects is $35 for adults and high school ages for park district residents and $42 for nonresidents. The cost for grade school ages will be $20 for residents and $24 for nonresidents.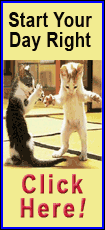 The Community Health Fair will be on Saturday, March 29, from 9 a.m. to 1 p.m. This free event will be at the park district complex on Primm Road. The Logan County Department of Public Health is co-sponsor and will be there to welcome you. There will be over 60 booths to visit, all offering health and safety information. Many screenings will be offered, and a few of those will have very small charges attached to them. There will also be a blood drive on the Central Illinois Community Blood Center bloodmobile. In addition, there will be many opportunities to recycle a number of things. New this year will be a 65-foot inflatable obstacle course, story time, cooking demonstrations, children's crafts and more. As the date gets closer, more specific information will be released.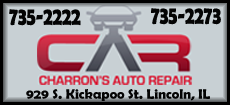 Registration for baseball (boys) and softball (girls) will run through April 7 at the park district's administrative offices. Costs will be the same as last year, with a discount per additional sibling. The park district is looking for a lot of parents to be involved in the program this year. If you have an interest, please indicate that when you register your children.
The park district will offer something new very soon. The district has partnered with On A Good Note music therapy services for children's classes in two age groups. Katelyn Kratz is the president of On A Good Note and a board-certified music therapist. Children will have the opportunity to explore, learn, create and appreciate music in a way that is fun and exciting. Kratz works with a very broad spectrum of children. Her talents can focus on special needs, children in hospitals or children who are just curious about the world of music.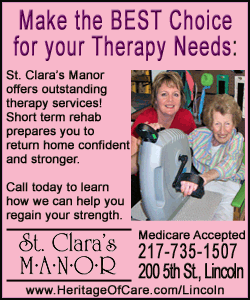 Notes to Grow On is tailored for youth under age 4. This is a music class giving children and their caregivers the opportunity to explore and appreciate music through singing, dancing, instrument playing and much more. Classes are every Wednesday for five weeks beginning April 2 at 10:30 a.m. Registration cost is $45 per child and $30 for each additional sibling. Fees cover both the child and caregiver.
Making Music Rock will be for youth ages 7-12. Those in the class can participate in group drumming, instrument exploration, singing, songwriting and using technology to create music and recordings. All participants will work together to make new beats, write songs and record a lasting piece of music they can take home at the end of the sessions. Classes will be every Wednesday for five weeks, beginning April 2 at 1 p.m. Cost is $45 per child and $30 for each additional sibling.
[Text from file received from Roy Logan, Lincoln Park District]