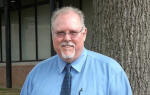 Abundant life through Christian living
By Jim Killebrew
Send a link to a friend Share
[April 04, 2014] Christian living is more than just "getting by" or living a mundane existence from day to day. People are searching for something more in life than just "making it through another day." In our world we see young people chasing their dreams or wanting to have it all instantly, career people trying to reach the next rung in the ladder, parents of the last generation wanting their children to have more than was possible for themselves. Our society and culture is looking under every rock or tree to discover the "best" or the "most" to gain for themselves the most exhilarating experiences possible.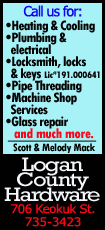 When people make decisions about what they do each day, they make those decisions from within their personal worldview. In our modern world, communication has become very complicated. The daily task of living life can be cumbersome and burdensome to say the least. Doing it alone is sometimes a perilous adventure.

Frank Sinatra sang a popular song, "That's Life," where he crooned:

"That's life

That's what all the people say

You're riding high in April

Shot down in May

But I know I'm gonna change that tune

When I'm back on top, back on top in June

I've been a puppet, a pauper,

A pirate, a poet,

A pawn and a king,

I've been up and down and over and out

And I know one thing

Each time I find myself

Flat on my face

I pick myself up and get back in the race."

To many people that is life: being on top one day and flat on their face the next day. To a lot of people that may be life, but it is not abundant life.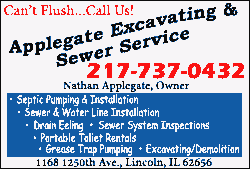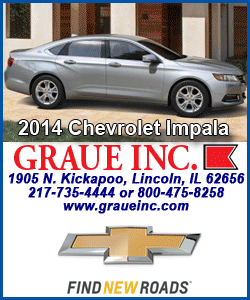 Jesus was talking about people accepting Him and coming into the fold with Him. He described Himself as the door through which people enter, and it is He who provides the safety for those who enter. He offers that and much more as well; He offers abundant life.
Jesus said, "The thief cometh not, but for to steal, and to kill, and to destroy: I [Jesus] am come that they might have life, and that they might have [it] more abundantly." — John 10:10
Jesus was likening Himself to a shepherd who keeps his own sheep safe from the world outside the fold. He has a way of breaking things down into the simplest terms: Those from outside are thieves who want to do harm by breaking in, stealing and even killing. But Jesus has come to give life, and not just life, but abundant life.
Abundant life is not being the most popular, the wealthiest or the most famous. It is not having the best clothes, the fastest car and the best job or having the most friends. It is life that is full of richness, joy, a deep sense of fulfillment; life that overflows to the fullest. It is a life that brings satisfaction and a sense of knowing that you are never, never alone.
Christian living in the abundant life is constantly realizing that you have yielded yourself to God's grace and you are growing in His Spirit each and every day.
[By JIM KILLEBREW]