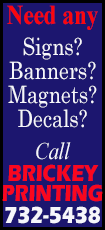 At the same time, the jobless rate held near a five-year low even as Americans poured into the labor market to hunt for work, another upbeat signal of the economy's health.

"It is strong enough to indicate the economy is back on track, but not so robust that the Federal Reserve would have to start thinking about actually raising rates," said Joel Naroff, head of Naroff Economic Advisers in Holland, Pennsylvania.

Nonfarm payrolls increased by 192,000 jobs last month after rising by 197,000 in February, the Labor Department said on Friday. The unemployment rate was unchanged at 6.7 percent.

The government's closely watched report showed private sector employment finally regaining its pre-recession peak as the economy accelerated. It added to data ranging from manufacturing and services sector activity to automobile sales that have signaled strength as the first quarter ended.

An unusually brutal winter slammed the economy at the end of 2013 and the start of this year. Growth was further undercut by efforts by businesses to trim inventories, the expiration of long-term jobless benefits and cuts to food stamps.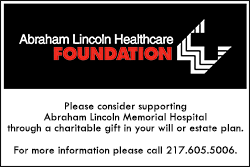 First-quarter growth estimates range as low as a 0.6 percent annual rate. But economists think growth in the second quarter will be near 3 percent.

"The report suggests the first quarter ended with improving momentum and that momentum will likely carry over into second quarter GDP growth," said Robert Hughes, a senior research fellow at the American Institute for Economic Research in Great Barrington, Massachusetts.

The pace of hiring in March was close to Wall Street's expectations, but the count for the prior two months was revised to show 37,000 more jobs were created than previously reported.

With payrolls and the workweek both rising, a measure of total work effort jumped by the most in more than seven years.

The report briefly buoyed U.S. stocks, but they were later dragged lower by a relentless technology share selloff. Prices for U.S. Treasury debt rallied, while the dollar was little changed against a basket of currencies.

BULLISH HOUSEHOLD SURVEY

Job growth had fallen off sharply in December. While the pace of hiring found by the government's latest survey of employers was a welcome relief, it nevertheless suggested the economy was simply regaining its modest growth track.

The smaller household survey used to calculate the jobless rate, however, showed a much larger surge in employment. That jump was met by a rise in the number of people entering the labor force, a show of confidence in the jobs market.

The labor force participation rate, or the proportion of working-age Americans who have a job or are looking for one, hit a six-month high of 63.2 percent. An even broader gauge of labor market health, the percentage of working-age Americans with a job, reached its highest level since the summer of 2009.
The economy's return to a steady pace of job gains should comfort the Fed as it scales back its bond-buying stimulus. However, the still-high level of unemployment should bolster its resolve to keep overnight interest rates near zero for a while.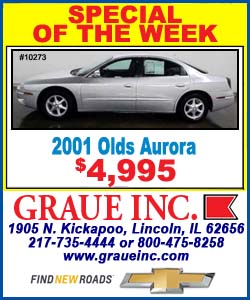 Fed Chair Janet Yellen has pointed to the unusually large number of Americans who are either suffering a long spell of unemployment or who are working part-time because they are unable to find full-time work as justification for maintaining an extraordinarily easy monetary policy.
The number of Americans who had looked for work for at least six months fell by about 100,000 in March to 3.7 million, but the number working part-time for economic reasons rose modestly.

"Yellen's dashboard still suggests there is a substantial amount of slack in the labor market," said Bricklin Dwyer, an economist at BNP Paribas in New York. "The Fed has ample room to pursue accommodative policy and we expect patience on rates."

Some economists had argued a jump in earnings in February could signal a tightening in the jobs market that the Fed might want to monitor closely. However, average hourly earnings for private employees fell back in March, as did a narrower gauge that had been rising more swiftly.

The private sector accounted for all the new jobs in March and gains were broad-based.

Manufacturing payrolls fell by 1,000, breaking a string of seven monthly increases. But the average workweek in manufacturing rebounded to 41.1 hours in March, the highest level since the Labor Department started publishing the series in 2006.

With auto sales accelerating sharply in March, hiring could pick up in the months ahead.

Construction employment increased by 19,000. It was the third consecutive month of job gains for the sector and occurred despite the housing market's struggles to climb out of a soft patch. Temporary jobs increased solidly in March, a good omen for future hiring.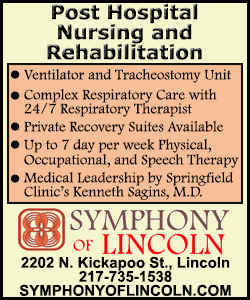 There were also strong employment gains in leisure and hospitality, education and health services, and professional and business services. Retail payrolls rebounded sharply, increasing 21,300 after falling for two straight months.

While average hourly earnings fell a penny, they rose at a 2.3 percent pace in the first quarter.

"This gain, along with a rise in jobs and hours worked, supports our case for better real incomes in 2014 and, thereby, a better outlook for consumer spending," said John Silvia, chief economist at Wells Fargo Securities in Charlotte, North Carolina.

(Reporting by Lucia Mutikani; editing by Tim Ahmann, Paul Simao and Chizu Nomiyama)

[© 2014 Thomson Reuters. All rights reserved.]
Copyright 2014 Reuters. All rights reserved. This material may not be published, broadcast, rewritten or redistributed.