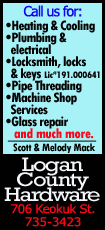 The move came after Bouygues, the outsider in the race but favored by the French government, submitted a last-ditch offer for SFR that put an extra 1.85 billion in cash on the table, taking the total to 15 billion euros ($20.6 billion) plus shares.

Before Bouygues' latest gambit, cable group Numericable had been best-placed to win after Vivendi's board chose it on March 14 for three weeks of exclusive talks.

Numericable's last public offer would have given Vivendi 11.75 billion euros and a 32 percent stake in the new company. But sources close to the deal said it had improved its bid since then to close the gap with Bouygues.

The 13 members of Vivendi's board met for about five hours on Friday before adjourning.

"The board will continue to work over the weekend," said a Vivendi spokeswoman.

It remains to be seen if the board of Vivendi, which is selling SFR as part of a strategy to refocus on its media businesses, will be convinced by Bouygues' latest move — its fourth bid — or stick with its original preference for Numericable.
There could be more twists in the tale if the government weighs in. Industry Minister Arnaud Montebourg sided openly with Bouygues last month, arguing that going down to three mobile operators from four would calm "destructive competition".

Both suitors for SFR are backed by billionaire businessmen who have put their all into the fight, lobbying France's government for support, pledging not to cut jobs after the deal, and hitting up debt markets for funds to fuel their bids.

Martin Bouygues, the scion who runs the family-owned construction-to-media group, wants to buy SFR to save Bouygues Telecom, France's third-biggest mobile operator, which has been hit hard by a fierce price war.

Franco-Israeli tycoon Patrick Drahi, Numericable's backer, dreams of marrying his cable group with SFR to create a "national champion" in high-speed broadband and mobile.

Despite Vivendi rebuffing Numericable's first run at SFR in 2012, Drahi was so confident he had won the prize this time that he told reporters at a press conference on March 17 that the three-week exclusivity was a formality during which lawyers would finalize the paperwork.

Claudio Aspesi, analyst at Bernstein Research, said the latest bids were not far apart, however.

"Neither bidder has come in with something that trumps all. Investors had hoped the bidding war would lead to higher valuations being offered," he said.

"Instead it has just led to changes in the split of cash and equity being held out."

Before the latest offer, Vivendi was concerned about the regulatory and execution risks of picking Bouygues, which would cut France's mobile players to three from four, and was leaning towards sticking with Numericable since it offered a quicker exit from telecoms, the sources said.

Since Bouygues Telecom is not listed, an initial public offering of the new company would be done in mid-2015, meaning Vivendi could not sell its stake in the new company until then.
OUTSIDE PARTNERS

To come up with the extra cash for its Friday bid, Bouygues signed up eight outside investors, including France's state-backed CDC fund and French powerbrokers such as the Pinault, Dassault and Decaux clans.

Bouygues said the latest bid valued of SFR at 16 billion euros before cost savings and at 16.5 billion with an "earn-out" clause that would give Vivendi 500 million euros more if certain milestones were met after the flotation.

Numericable's last public offer valued SFR at 15.3 billion euros before cost savings, said a person close to the bid.

Bouygues would own 51 percent of the new group, the outside investors 39 percent, and Vivendi 10 percent. The other partner investors were insurer AXA, the Ontario Teachers' Pension Plan Board, Reuben Brothers Ltd, and Singapore sovereign wealth fund GIC.

The sale of SFR will reshape Europe's third-biggest telecoms market after two years of a fierce price war brought on by the arrival of low-cost player Iliad to the mobile arena.

For Vivendi, a sale of SFR would cap a strategic overhaul that began in spring 2012, when veteran chairman Jean-Rene Fourtou declared there would be "no taboo" in re-examining the 160-year-old group's unwieldy holdings that ranged from video games to telecoms in Brazil.

Fourtou became convinced that Vivendi should exit telecoms after seeing the damage wrought by Iliad's Free Mobile service.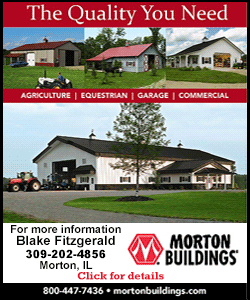 Once a cash cow, SFR saw its operating profit halve from 2011 levels to 1.07 billion euros last year. SFR accounted for more than half of Vivendi's 2013 sales and profits.

Fourtou, and deputy board chairman Vincent Bollore, see Vivendi's future in its pay-television unit Canal+, Universal Music Group and Brazilian broadband specialist GVT. They are expected to use some of the proceeds of the SFR sale to pay down debt and reward shareholders, while the rest would go to acquisitions to fulfill Vivendi's ambitions in media.

($1 = 0.7303 euros)

(Additional reporting Matthieu Protard; editing by Stephen Coates, Andrew Callus and Hugh Lawson)
[© 2014 Thomson Reuters. All rights reserved.]
Copyright 2014 Reuters. All rights reserved. This material may not be published, broadcast, rewritten or redistributed.