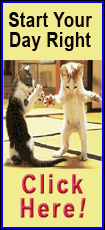 Online food delivery service GrubHub Inc <GRUB.N> saw its shares soar as much as 57 percent in one of the biggest first-day jumps so far this year.

Shares in Healthcare IT company IMS health <IMS.N>, software maker Five9 Inc <FIVN.O> and energy software company Opower Inc <OPWR.N> also jumped well above their offer prices.

King's first-day performance has offered the worst so far this year, a rare blemish in a strengthening IPO market.

Improving economic fundamentals, record low interest rates and strong capital markets have boosted the U.S. IPO markets, nearly doubling IPO volumes for the first quarter and making it the busiest IPO season since the dotcom boom of 2000.

"The King offering was so oversubscribed and failed miserably but there is certainly a lot of appetite for new issues which goes to show that the IPO market is not deal specific," said Jack Ablin, chief investment officer at BMO Private Bank.

"There is a lot of liquidity around," Ablin added.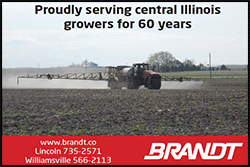 Last week, King Digital fell as much as 16 percent in their debut, underscoring investor concern about the company's heavy reliance on its hit game, "Candy Crush Saga", and dampening hopes that its coming-out party could revive investor interest in the mobile gaming industry.

For some investors, the IPO brought back memories of the Internet boom and bust in 1998-2001, where profitability and other financial fundamentals of companies took the back seat to a raging fad about anything with a dotcom identity.

IPO activity during the first quarter totaled $47.2 billion, an increase of 98 percent from last year at this time and the strongest annual start for global IPOs since 2010.
Some analysts though feel that the strong appetite is for smaller deals and say larger offerings are more difficult to price.

"I think it has been a really hot IPO market for small deals and specialty industries like GrubHub or companies which are not tied to an economic cycle," said Josef Schuster, founder of IPOX Schuster, a Chicago-based IPO research and investment house.

Bigger offerings such as the upcoming Ally Financial, GE Capital and even Chinese e-commerce giant Alibaba Group Holding Ltd, will be subject to much tighter scrutiny.

"Investors want original IPOs and fewer spin-offs or private equity kind of deals. They are looking for a whole portfolio of small and unique stories in their basket," Ablin said.

GrubHub shares were trading up 38 percent at $35.90, while those of IMS Health were up 12.3 percent at $22.46 in afternoon trading on Friday.

Shares of Five9 were up 15 percent at $8.08 and those of Opower were up 21 percent at $23.02.

(Reporting by Tanya Agrawal in Bangalore; editing by Saumyadeb Chakrabarty)
[© 2014 Thomson Reuters. All rights reserved.]
Copyright 2014 Reuters. All rights reserved. This material may not be published, broadcast, rewritten or redistributed.