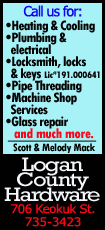 The big drop in momentum stocks overshadowed the day's relatively strong March jobs data, which helped the Dow and S&P 500 hit intraday record highs early in the session.

Nasdaq's 2.6 percent loss follows a nearly 1 percent slide on Thursday and puts the index more than 5 percent below its closing high for the year, which was set on March 5.

The day's action in momentum names — typically high-growth companies mostly in the tech and biotech sectors that led 2013's rally — extends their recent selloff, which investors mostly have been at a loss to explain.

"For the past couple of weeks, the high-beta, high-risk, high-reward type plays have been underperforming the larger-cap S&P 500 and even the Dow," said Joe Bell, senior equities analyst with Schaeffer's Investment Research in Cincinnati.

He said it doesn't necessarily mean a longer-term pullback is in store for the market, but he pointed out that "in the short term, it's a concern. I think you want to see some of those names come back into leadership here."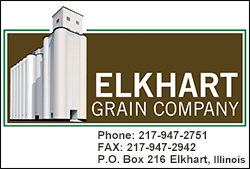 The S&P 500's biggest percentage decliners included some Nasdaq names: E*Trade Financial <ETFC.O> slid 7.8 percent to $20.43; Netflix <NFLX.O> dropped 4.9 percent to $337.31, and TripAdvisor <TRIP.O> fell 6.1 percent to $85.69.

Price-to-earnings ratios for the momentum names typically are much higher than average. For instance, TripAdvisor's P/E is 42.5 and Netflix's is 87.8, while the P/E for the S&P 500 is 15.4, according to Thomson Reuters data.

The Dow Jones industrial average <.DJI> fell 159.84 points or 0.96 percent, to close at 16,412.71. The S&P 500 <.SPX> lost 23.68 points or 1.25 percent, to finish at 1,865.09.

The Nasdaq Composite <.IXIC> ended at 4,127.726, down 110.014 points or 2.6 percent, its worst daily percentage loss since February.

For the week, the Dow rose 0.6 percent and the S&P 500 gained 0.4 percent, while the Nasdaq fell 0.7 percent.

Momentum names appeared to stabilize earlier this week before resuming their decline on Thursday.

Two weeks ago, Gilead Sciences' stock <GILD.O> dropped after U.S. lawmakers asked it to explain the $84,000 price tag of its new hepatitis C drug Sovaldi, and that decline set off a wave of losses in other biotech and momentum names.

"Technically, the S&P and Dow look much stronger than the tech indices," Bell said.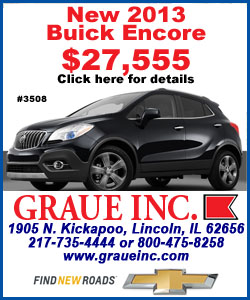 The Nasdaq biotech index <.NBI> dropped 4.1 percent to 2,356.60. The index is down about 18 percent from its lifetime high reached in February.

For the day, Biogen Idec Inc <BIIB.O> dropped 4.5 percent to end at $288.27, while Gilead Sciences <GILD.O> slid 2.4 percent to close at $72.20.

Earlier in the day, the S&P 500 touched a lifetime high of 1,897.28, the third time this week that the index set an intraday record, while the Dow hit an intraday record high of 16,631.63.

The government's nonfarm payrolls report showed a solid pace of hiring for a second month, suggesting the economy appears to be recovering from a winter slowdown.

Employers added 192,000 jobs in March, just shy of the 200,000 forecast, after hiring 197,000 in February. The unemployment rate was unchanged at 6.7 percent, according to the report.
Shares of Halozyme Therapeutics Inc <HALO.O> plunged 27.3 percent to close at $8.43 after the company said it was temporarily halting enrollment of patients and dosing of its cancer drug in a mid-stage trial on patients with pancreatic cancer, after the recommendation of an independent safety committee.

Decliners beat advancers on the NYSE by 1,987 to 1,043 and on the Nasdaq by 2,217 to 446.

About 7.6 billion shares changed hands on U.S. exchanges, well above the 6.3 billion average so far this month, according to data from BATS Global Markets.

(Editing by Bernadette Baum, Nick Zieminski and Jan Paschal)
[© 2014 Thomson Reuters. All rights reserved.]
Copyright 2014 Reuters. All rights reserved. This material may not be published, broadcast, rewritten or redistributed.