General Dynamics Says U.S. Army Denied Armored Vehicle Protest
Send a link to a friend Share
[April 05, 2014] WASHINGTON (Reuters) — General Dynamics Corp said on Friday that the U.S. Army denied its protest about the terms of multibillion-dollar competition for a new armored vehicle, which General Dynamics said were skewed to favor its rival, BAE Systems Plc.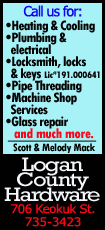 General Dynamics spokesman Pete Keating said the company would study the Army's ruling and decide on the next steps to take.

The company has 10 days to file a protest with the Government Accountability Office, an arm of Congress that rules on federal contract disputes. It could also seek action in federal claims court.

The Army's competition for a new Armored Multi-Purpose Vehicle (AMPV) to replace nearly 2,900 Vietnam-era M113 infantry carriers is one of few new weapons development programs available for U.S. ground vehicle makers.

The congressional Government Accountability Office estimates the value of the competition at around $5 billion.

The stakes are particularly high for industry given that the Army canceled plans for a second, even larger combat vehicle competition.

The company says it believes the Army's rules for the competition favor BAE's tracked Bradley Fighting Vehicle, while putting General Dynamics wheeled Stryker vehicles at a disadvantage.

BAE "has years of Army test and performance data, and an Army acknowledged 18-month lead on the market," Keating said in a statement. He said the company had asked the Army repeatedly to address its concerns.

On Thursday, a group of 10 U.S. lawmakers urged Pentagon acquisition chief Frank Kendall to revamp the Army competition to allow both tracked and wheeled vehicles to compete.

They said a mixed fleet would give the Army the best value for its money.

BAE welcomed the Army's decision and said it looked forward to submitting a competitive bid that complied with the Army's terms, which it said were developed in close consultation with industry over the past two years.

"The Army has an immediate need to replace an aging Vietnam-era vehicle and fill a critical capability gap for our armored forces," said BAE spokeswoman Kristin Gossel.

"Cost savings, political expediency and business reasons do not justify putting soldiers' lives at risk," she said.

(Reporting by Andrea Shalal; editing by Andre Grenon and David Gregorio)
[© 2014 Thomson Reuters. All rights reserved.]
Copyright 2014 Reuters. All rights reserved. This material may not be published, broadcast, rewritten or redistributed.