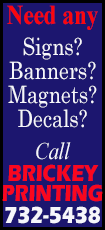 In their largest show of force in months, the pro-government "red shirts", or United Front for Democracy Against Dictatorship as the group is formally known, said they were prepared to thwart any move to dismiss Yingluck who faces mounting legal cases that could see her removed from office in coming weeks.

Leaders of the movement said they were not seeking a fight with the thousands of anti-government protesters holding their own rally at their headquarters in Bangkok's Lumpini Park, near the city's financial district.

The red shirts were gathering on a scenic country road at the edge of the city, more than 30 km (18 miles) from Lumpini. Around 3,000 police were on guard.

"We're not looking for a confrontation with the anti-government crowd," red shirt leader Jatuporn Promphan told Reuters. "This is about showing our strength and to warn the elite that we will not accept it if Yingluck is removed by the courts."

Government supporters accuse Yingluck's enemies of plotting a judicial coup. The courts have been unusually active in recent weeks and Yingluck looks increasingly hemmed in.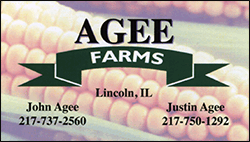 Red shirt leaders expect more than 500,000 to show up but others gave a more conservative estimate.

"More than 100,000 protesters are at the site now. It's highly unlikely 500,000 will show up but red shirts are still trickling in," Paradorn Pattanathabutr, a security adviser to the prime minister, told Reuters.

"There's a massive traffic jam and cars trying to get in are bumper to bumper."

READY FOR A LONG STAY

Many had packed for a long stay, bringing portable gas stoves and food supplies to last a week. Most were expected to stay overnight.

The struggle pits the mostly poorer, rural supporters of Yingluck and her brother, ousted former premier Thaksin Shinawatra, against anti-government protesters from Bangkok and the south backed by the conservative elite.

At the height of the demonstrations, anti-government protesters shut down key road junctions in Bangkok and blockaded state offices. They disrupted a February 2 election which was nullified by a court in March, prolonging weeks of uncertainty.

The anti-government protesters, mainly urban and middle class Thais, want to replace Yingluck with a so-called neutral prime minister to help usher in broad political and electoral reforms.

Red shirt protesters say they will not accept a prime minister appointed by the conservative establishment.

"There is no way, absolutely no way, that we will accept a prime minister of their choosing. The only prime minister we want is an elected one," said a volunteer cook.
Protesters held framed pictures of Yingluck and Thaksin and signs including one that read: Reds will not accept a judicial coup!

On Wednesday, the Constitutional Court accepted a case against her lodged by 27 senators who say Yingluck abused power when she transferred the national security chief in 2011.

Yingluck has been given 15 days to defend herself before the court. If found guilty, she faces removal from office.

She also faces charges of negligence brought against her by the National Anti-Corruption Commission in connection with a government rice-buying scheme that has run up huge losses. She could be impeached if the case is forwarded to the Senate.

The military, which has staged numerous coups since Thailand became a constitutional monarchy in 1932, ousted Thaksin in 2006. It has stayed out of the fray this time.

Apirak Konsompthong, commander of the 11th Infantry Division, told reporters on Saturday that the army would seek to remain neutral in the crisis.

"Our explosive ordnance disposal and rapid deployment teams will help support police security efforts at the red rally this weekend. However, our main responsibility is to stay neutral" said Apirak.

Twenty-four people have been killed and more than 700 injured since the anti-government protests erupted in late November.

(Additional Jutarat Skulpichetrat; editing by Nick Macfie and Ron Popeski)
[© 2014 Thomson Reuters. All rights reserved.]
Copyright 2014 Reuters. All rights reserved. This material may not be published, broadcast, rewritten or redistributed.