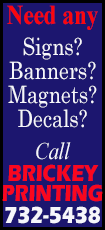 The Marlins pounced on San Diego Padres pitching early and built a comfortable lead to cruise to an 8-2 win on Friday night in the first of a three-game set at Marlins Park.

The Marlins, losers of 100 games last season, have started 4-1 while the Padres fell for the third time in their first four games.

Major League Baseball's worst offense a year ago, averaging 3.2 runs per game, has experienced a reawakening in offensive production. They had 13 hits on Friday and scored eight runs for the second game in a row.

Shortstop Adeiny Hechavarria, already hot entering the game, hit leadoff for the first time in 2014 and had a career-high four hits in five at-bats with a double, two runs scored and a stolen base.

"He's had some big hits, staying on some breaking balls and driving the ball the other way, doing all the things we've talked about for him to hit," Marlins manager Mike Redmond said. "He brings a lot to the table, especially in that leadoff spot."

Newly acquired catcher Jarrod Saltalamacchia went 3-for-4 with a two-run double. Right fielder Giancarlo Stanton hit a two-run home run to ignite the offense in the first inning, and third baseman Casey McGehee, whose 10 RBIs in five games mark the fastest a Marlin has reached double digits in the category, drove in two on a 1-for-3 night.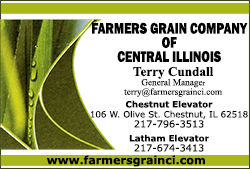 For the Padres, offense didn't come nearly as easily.

Second baseman Jedd Gyorko and catcher Yasmani Grandal had two-hit games, but the Padres didn't get much else.

Marlins starter Tom Koehler went six strong innings for the win, giving up two earned runs on seven hits against them.

"We knew there was a different vibe coming into the season from spring training," Koehler said. "We knew this was going to be a scrappier team, a group of guys who were going to fight every single day."

Koehler was shutting the Padres out through five, but in the sixth, first baseman Yonder Alonso scorched a double to right that scored a run. He was then driven in by a single up the middle from Gyorko.

Padres starter Eric Stults only lasted four innings, giving up five earned runs and seven hits.

Stanton got to him in the first when he turned on an 0-1 fastball to belt a two-run homer that traveled an estimated 458 feet. It was Stanton's second-longest home run at Marlins Park.

"It was a good first punch," Stanton said. "You know me — two runs. That's (all it was)."

The Marlins added three runs in the third. McGehee hit a sacrifice fly that drove in Hechavarria, who led off the inning with a double to right. Saltalamacchia later hit a rope on a changeup up in the zone into the left-center field gap that plated two to give Miami a 5-0 advantage.

"They just put good swings on it," Stults said of his pitches to Stanton and Saltalamacchia. "Some nights you get away with mistakes and some nights you don't, so tonight I didn't get away with them."
San Diego threatened in the fifth, loading the bases with one out on three singles, but ultimately stranded all three. Koehler got pinch-hitter Tommy Medica to pop out to first and Everth Cabrera to ground out harmlessly.

"We get a base hit there, it's at least 5-2. We still have the inning going," Padres manager Bud Black said. "That was critical for us. We just couldn't get the big hit tonight. That was our best opportunity."

In the bottom of the frame, Marlins first baseman Garrett Jones drove in McGehee when he lined a double over right fielder Chris Denorfia that hit the wall on one hop. Jones then scored on a fielder's choice for a seventh Miami run.

Even the early Marlins outs were powerful. The third and fourth innings ended with flyouts to the warning track by center fielder Marcell Ozuna and second baseman Jeff Baker.

Marlins reliever Brad Hand recorded a three-inning save, shutting out the Padres over his three hitless innings.

The two teams return to the diamond on Saturday with their Opening Day starters on the mound, Miami with Jose Fernandez (1-0, 1.50) and San Diego with Andrew Cashner (0-0, 1.50) as the Padres skip fifth starter Robbie Erlin.

NOTES: Friday's game was a homecoming for former Padres 1B Yonder Alonso and C Yasmani Grandal. Both played high school ball in Miami and collegiately for the University of Miami. ... The Marlins went with a new leadoff batter on Friday against Padres LHP Eric Stults. Manager Mike Redmond used hot-hitting SS Adeiny Hechavarria (7-for-14) at the top of the order instead of LF Christian Yelich, who led off in Miami's first four games but was batting .158 (3-for-19). Veteran Reed Johnson was in left, hitting eighth.

[© 2014 Thomson Reuters. All rights reserved.]
Copyright 2014 Reuters. All rights reserved. This material may not be published, broadcast, rewritten or redistributed.