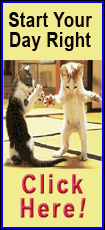 Right winger Daniel Afredsson had a goal and an assist and Detroit held on for a 3-2 win over the Buffalo Sabres on Friday night at Joe Louis Arena after jumping out to a 3-0 lead in the first period.

"To me, I thought we started really good, we were all over them," said Red Wings coach Mike Babcock, who posted his 413th win for Detroit, tying him for the franchise record with Jack Adams.

"I thought suddenly we had some skill and suddenly we were dangling around with the puck and now we had the cute-itis going and then we didn't want to shoot it in the net, we wanted to pass it one more time and the next thing you know i''s game on instead of just doing things simple and hard and right."

It was Detroit's fourth consecutive win.

Center Darren Helm and right winger Tomas Jurco also scored for the Red Wings (37-26-14), who are in the seventh playoff spot in the Eastern Conference, three points ahead of the eighth-place Columbus Blue Jackets. Defenseman Danny DeKeyser had two assists and Jimmy Howard made 21 saves.
Defenseman Jamie McBain scored and left winger Nicolas Deslauriers got his first career goal for Buffalo (21-47-9), which has the NHL's worst record. Goaltender Matt Hackett stopped 28 shots.

"We had nothing to lose. Got the day off tomorrow. Just tried to leave it all on the ice ... after the tough start, " McBain said.

The Sabres lost in St. Louis 2-1 on Thursday night and did not reach their hotel in Detroit until 4 a.m. Friday.

"We talked about having excuses. We could've had a real good one," Buffalo coach Ted Nolan said. "I think tired is a state of mind. We got in at 4 this morning and slept in. It wasn't that short of a night."

Deslauriers pulled the Sabres to within one at 6:40 of the third period. He drilled a loose puck from the slot off a face-off past Howard.

"Yeah, I got a little more nervous at the end there. They were all over us and we all know we need those points," Jurco said. "It got a little more nervous towards the end, but I think we handled it pretty well."

McBain's power-play goal put Buffalo on the scoreboard with 7:32 left in the second period. He beat Howard with a wrist shot from the left circle for McBain's fifth goal.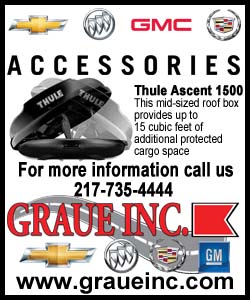 Alfredsson tried to explain the letdown.

"I think it's the pressure, the time of the year, the magnitude of the game, being a game we can't afford to lose, all those things combined, I think makes for us being cautious, more than playing hard for 60," he said. "Before we feel like the underdog and feel like we can claw ourselves into games and find a way to win and today we're the favorites and didn't handle that as well as we can."
Helm opened the scoring 5:47 into the game when he put in a loose puck from Hackett's right at the side of the crease. It was Helm's 11th goal of the season.

Jurco and Andersson then scored 1:16 apart.

Jurco tipped Dekeyser's shot from the point out of the air and past Hackett for a power-play goal with 5:48 left in the first period. It was Jurco's seventh goal of the season and second in two games. It came with left winger John Scott in the penalty box for hooking.

Alfredsson got his 18th goal of the season with 4:32 remaining in the opening period, scoring on a rebound.

NOTES: Detroit C Pavel Datsyuk returned after missing 16 games with an inflamed knee. He had also missed 30 of the last 34 games. ... Buffalo D Henrik Tallinder missed his second game with a lower-body injury. ... Red Wings RW Daniel Alfredsson returned after missing a game with a sore back. ... Sabres LW Ville Leino formerly played with Detroit. ... Sabres goalies Matt Hackett and Michal Neuvirth both played junior hockey with the Ontario Hockey League's Plymouth Whalers, who are based in suburban Detroit. ... Friday was the final game for referee Don Van Massenhoven. It was the 1,277th NHL game of his career. He chose to work his final game at Joe Louis Arena and was was named the game's honorary first star.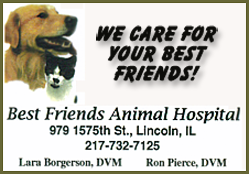 [© 2014 Thomson Reuters. All rights reserved.]
Copyright 2014 Reuters. All rights reserved. This material may not be published, broadcast, rewritten or redistributed.