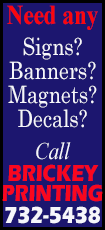 That is still better than being knocked out of Stanley Cup Playoff contention .

"We still have a lot of work to do here, but we put our hat in the ring," goaltender Cory Schneider said after left winger Ryan Carter's third period goal at the Prudential Center on Friday night snapped a deadlock and gave the Devils a 2-1 win over the Washington Capitals.

Left winger Tuomo Ruutu also scored for New Jersey, which moved to 33-28-16 on the season.

"We're in the conversation," Schneider said.

Washington fell to 34-30-13 despite right winger Alex Ovechkin scoring his 49th goal of the season.

"We have no choice (but) to get back up and go," left winger Jason Chimera said. "With a little help we're still in it, still got some games left and we run the table and somehow get in."

The Capitals and Devils each have five games remaining this season, and trail Eastern Conference wild card leaders Detroit and Columbus.

Washington entered the game four points behind the Blue Jackets and five points behind the Red Wings. New Jersey came into the match five points in back of Columbus and six points behind Detroit.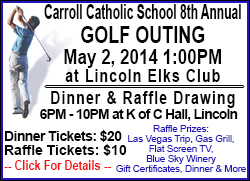 The Blue Jackets and Red Wings played Friday night, with Columbus losing 4-3 to Chicago, and Detroit beating Buffalo, 3-2.

"We're going to need some help," Schneider said. "But right now all we can do is help ourselves by getting points."

The Capitals took the lead at the 10:12 mark of the first period on Ovechkin's 49th of the season. A slap shot from the left circle, it was his first five-on-five point in 16 games.

"We played a good game, had a lot of Grade A chances (and) their goalie made some great saves," Capitals coach Adam Oates said. "You have to give their goalie credit, he made some big saves. We had breakaways, we hit posts, we had a lot of great chances."

Ruutu evened the game at 1 at 12:39 into the second period, tallying his third goal with the Devils since being acquired from Carolina on trade deadline day. Ruutu tipped defenseman Eric Gelinas' shot past goaltender Jaroslav Halak, who made 29 saves.

That the Devils were in position to tie the game was due to the work of goaltender Cory Schneider, who kept the deficit at one until Ruutu's goal. Schneider finished with 30 saves, including a first period robbery of Chimera, and a series of stops on defenseman Julien Brouillette and center Nicklas Backstrom.

"We need that," Devils coach Pete DeBoer said of Schneider's performance. "We're going to need some great individual efforts, whether it's someone scoring two or three goals like (Devils center Travis) Zajac did the other night or first star performance in net this time of the year."

The game stayed tied until Carter's wrister beat Halak with 4:52 left in regulation.

"It was an easy shot and I let it in," Halak said.

Both New Jersey and Washington had opportunities to take control of the game with their power plays, but were unable to do so. New Jersey went 0-for-5 with the man advantage, while Washington was 0-for-3.

NOTES: Friday night's game was the last in the regular season between the Metropolitan Division rivals. The match also marked the 193rd time the teams have met in the regular season. Washington entered the game with an all-time mark of 94-72-13-13 against the Devils. ... Friday's game was also the first of four on the road for Washington, before ending the regular season with two games at the Verizon Center against the reigning Stanley Cup Champion Chicago Blackhawks and former Southeast Division rival Tampa Bay. ... Coming into the game, New Jersey had the NHL's best penalty kill, having yielded only 32 man-advantage goals on 244 power plays against. Of the 32 power play goals the Devils surrendered prior to Friday night, only 13 had come at the Prudential Center. ... Capitals RW Joel Ward was nominated for the Bill Masterton Trophy, the Washington chapter of the Professional Hockey Writers Association announced Friday morning. RW Jaromir Jagr is the New Jersey chapter's nominee. ... New Jersey lost LW Patrik Elias, C Adam Henrique and C Jacob Josefson to injuries in the game. DeBoer did not have an update on their condition after the game, but the Devils, to a man, praised their resiliency playing three forwards down. "Well, it was the best win so far this season. I'm very proud of our team. That was pretty tough. I was pretty negative the last three or four games, but I'm very positive today. We showed up as a team," RW Jaromir Jagr said. "We are very tired right now. That was a very short bench. We played probably 7 guys the last five minutes. It was pretty tough. But we have somehow regroup and get ready for tomorrow. We cannot make any excuses. We have to show up the same tomorrow and hopefully we're going to get some lucky goals and win it.
[© 2014 Thomson Reuters. All rights reserved.]
Copyright 2014 Reuters. All rights reserved. This material may not be published, broadcast, rewritten or redistributed.