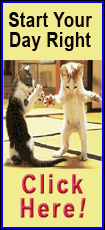 "The birth of your own child beats everything, but that's definitely a good way to finish off the night," Rodriguez said.

Rodriguez, a career .251 hitter against left-handers and .211 against right-handers, went 2-for-4 and drove in the first four Tampa Bay runs. He also made a diving stop at first base. Maybe it was what several of his teammates dubbed "new dad strength."

"Sean knew there was a lefty pitcher tonight," manager Joe Maddon said, "so no way he was going to miss. That baby is being born ... 'Listen, mama, I'm going to be gone tomorrow' and that was it, so that's just who is as a baseball player."

Rays starter Jake Odorizzi (1-0) allowed just three hits and three walks — with four strikeouts — in six innings to earn the win for the Rays and Rangers left-hander Joe Saunders (0-1) was hammered for the loss and departed after being hit by a line drive in the fourth.

Odorizzi, a rookie inserted into the rotation with Jeremy Hellickson injured, won in his first major league game after appearing in seven games last season.

"It's kind of escaping me right now honestly. It's kind of a surreal type of moment," he said. "It feels like it took a while but I'm glad I got it out of the way."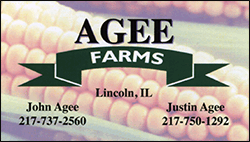 Tampa Bay took a 1-0 lead in the first inning when Rodriguez was hit by a Saunders pitch with the bases loaded. Saunders had nearly worked out of trouble after walking two batters with one out and allowing a single to third baseman Evan Longoria, but he grazed Rodriguez with a 2-2 pitch.

Rodriguez upped the lead to 4-0 with a three-run homer in the third. His first homer of the season helped him tie his career mark — reached three times — of four RBIs in a game. An error by shortstop Elvis Andrus and a walk to Longoria set up Rodriguez with one out.

"The pitch to Rodriguez (a fastball inside), that was a decent pitch, he just put a good swing on it," Saunders said. "Wrong pitch, wrong time."

Spotty base-running ruined a prime chance for Texas to counter in the fourth. Right fielder Alex Rios took third on a single by designated hitter Mitch Moreland to right, assuming that first baseman Prince Fielder would score from second on the ball into the corner. Fielder had stopped at third, however, and was eventually caught in a rundown. Second baseman Donnie Murphy then struck out to end the inning. Fielder accepted responsibility.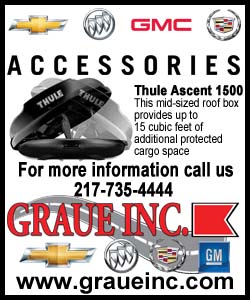 "Prince just blew it, that's all," Rangers manager Ron Washington said. "(He) went back to the bag. (Third base coach) Gary (Pettis) was sending him. Might have only scored one run right there. Different situation with runners on second and third with one out. You still don't know what would have happened from that point. I would have liked to have seen what would have happened."
Saunders was roughed up again, literally, in the fourth. Right fielder Wil Myers followed a one-out double by center fielder Desmond Jennings with an RBI single to center for a 5-0 lead and, with one out, Longoria lined a shot off Saunders' ankle and the ball rolled to the first base coach's box for a single. Daniel McCutchen relieved Saunders, who was charged with four earned runs, six hits and three walks. He struck out four.

Tampa Bay blew the game open against McCutchen in the fifth on a three-run blast by catcher Ryan Hanigan, whose first homer of the season followed a Rodriguez double and two errors that put left fielder Brandon Guyer on base. Texas has been set up prepared for a bunt, but Hanigan's shot gave the Rays an 8-0 lead.

Fielder's RBI single in the eighth scored Elvis Andrus — one with a double — to break the shutout.

NOTES: Rays 3B Evan Longoria needs one home run to become the Rays' career leader (164). He would be the only franchise leader in baseball currently with the team he leads. ... The Rays reinstated utility infielder Sean Rodriguez from the paternity list. His wife gave birth to their fourth child on Thursday. INF Vince Belnome, who was recalled from Triple-A Durham to replace Rodriguez on the roster, was optioned back to Durham. ... The Rangers and Rays are the only MLB teams to win at least 90 games in each of the last four seasons.
[© 2014 Thomson Reuters. All rights reserved.]
Copyright 2014 Reuters. All rights reserved. This material may not be published, broadcast, rewritten or redistributed.