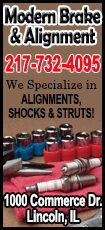 But after giving up three runs in two innings, including a home run to the first batter he faced, left fielder Melky Cabrera, the Japanese pitcher settled in nicely.

Tanaka (1-0) did not give up a run in five innings the rest of the way to pick up the victory in his major-league debut as the New York Yankees spoiled the Toronto Blue Jays' home opener with a 7-3 victory.

"Obviously, I was happy, but I think No. 1, I was relieved," Tanaka said through an interpreter. "I think I was just able to focus better starting around the third or fourth inning."

Blue Jays manager John Gibbons said, "He's definitely the real deal."

"I thought he settled down great," Yankees manager Joe Girardi said. "The first couple of innings were a little rough. He gives up a leadoff homer in the first inning and settles down and then he gives up two runs in the next inning, but then he gave us seven innings and to be under 100 pitches (97), he did a really, really good job."

The Yankees took the lead with two runs in third, which was extended after a video review reversed an out call at first base that would have ended the inning with no runs scored.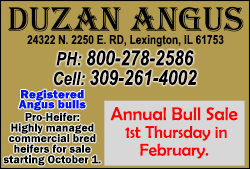 Tanaka allowed six hits, no walks and three runs (two earned) while striking out eight as the Yankees (2-2) won their second in a row and the Blue Jays (2-3) dropped their second straight.

Tanaka was signed as a free agent from Japan in the offseason by the Yankees.

Center fielder Jacoby Ellsbury had three hits, including two doubles, a walk and two stolen bases for the Yankees, who lost first baseman Mark Teixeira in the second inning with a strained right hamstring.

Yangervis Solarte, who moved from second base to third base in the shuffling after Teixeira's injury, drove in three runs with two doubles.

Toronto right-hander Dustin McGowan (0-1), who was making his first major league start since Sept. 26, 2011, allowed eight hits and four runs in 2 2/3 innings.

"They hit some balls hard," McGowan said. "But there were also some ones that just found the holes too. For me, I've just got to learn to get the ball back down. It was up in the zone tonight and when they're up they get hard."

Gibbons acknowledged that McGowan was tipping his pitches when throwing from the stretch. Pitching coach Pete Walker noticed it, too, but it was difficult to adjust on the fly.

"It certainly makes it easier to hit," Gibbons said.

Tanaka came out after left fielder Brett Gardner's RBI single in the eighth against right-hander Steve Delabar gave the Yankees a 6-3 lead.

Solarte doubled in a run in the ninth against right-hander Jeremy Jeffress to give New York a 7-3 lead. After the game, Jeffress was designated for assignment.

The Yankees scored only twice in the first inning despite five hits that included a leadoff double by Ellsbury. Designated hitter Carlos Beltran and Teixeira each had RBI singles in the first.
The Blue Jays answered with a leadoff homer by Cabrera in the bottom of the first. It was Cabrera's first homer of the season and his second career homer leading off a game.
"It was my mistake and I thought that Cabrera took a real good swing there," Tanaka said.

Shortstop Jonathan Diaz singled in two runs in the second as the Blue Jays took a 3-2 lead. One of the runs was unearned because of a throwing error charged to Teixeira.

Tanaka made an adjustment.

"I think it was good that I increased the number of fastballs after two innings," he said.

The Yankees regained the lead in the third on a two-run double by Solarte that ended McGowan's outing. It came after the inning was extended when a video review overturned an out call at first on Ichiro Suzuki on a grounder to second. Instead of being the third out, Ichiro was at first with a single.

"When they gave him the lead back, he kicked it in pretty good," Gibbons said. "He keeps guys off-balance."

Left-hander Aaron Loup allowed a run in the fourth on a double by Ellsbury and a single by catcher Brian McCann.

NOTES: The Yankees arrived at their hotel at about 6 a.m. Friday after a difficult flight from Houston. "The first half an hour was okay," Yankees manager Joe Girardi said. "Then the next 45 minutes was a knuckleball express. It was about as bad as I've seen it. We got quite a light show and it wasn't below us. ... The lightning seemed like it was inside the airplane. Needless to say no one really slept after that." ... Blue Jays prospect RHP Aaron Sanchez, who did not allow a run in 15 1/3 innings during spring training, allowed one hit and struck out five in five innings for Double-A New Hampshire in a 6-0 win on Thursday. ... The Blue Jays will start RHP R.A. Dickey (0-1, 10.80 ERA) on Saturday against New York RHP Michael Pineda, who will make his first major league start since Sept. 21, 2011.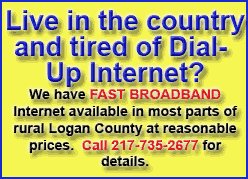 [© 2014 Thomson Reuters. All rights reserved.]
Copyright 2014 Reuters. All rights reserved. This material may not be published, broadcast, rewritten or redistributed.