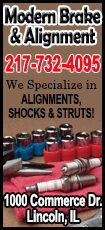 All three were talking points in the aftermath of the Rockets' 111-107 victory at the Toyota Center. Houston guard James Harden shouldered the load with 39 points, nine rebounds, seven assists and four free throws inside the final 24 seconds that helped salt away the win.

The Rockets (50-25) clinched their second consecutive postseason berth and, with the Portland Trail Blazers' 109-93 home loss to the Phoenix Suns, Houston extended its lead for home-court advantage to two games. The Rockets also hold the tiebreaker over the Trail Blazers.

"We found a way to get a big win for us because we had three (losses) in a row and needed this one bad tonight," Rockets coach Kevin McHale said. "It clinched a playoff spot, which is great. It got us our 50th win, which is nice. And it kind of got us back going."

Houston appeared to seize control with an 11-2 run midway through the fourth quarter that erased a three-point deficit, with swingman Francisco Garcia hitting a 3-pointer for a 104-98 lead with 2:42 to play.
But Thunder forward Kevin Durant hit 3s at the 1:01 mark and with 16.4 seconds left, forcing Harden and center Omer Asik (nine points, 12 rebounds) to convert all six of their free throw attempts inside the final 38 seconds. The Rockets finished 32 of 37 from the line.

Durant paired 28 points, his 40th consecutive 25-plus-point game, matching Michael Jordan for the longest such streak in the last 50 years, with 12 rebounds against hounding defense. Thunder forward Serge Ibaka added a career-high-tying 27 points, nine rebounds and six blocks.

Rockets forward Chandler Parsons (23 points, six rebounds) and Garcia teamed to harass Durant into missing 12 of his 19 shots from the field.

"They wasn't playing one-on-one. It was one-on-three," Durant said. "Fronted on me with two or three guys and before I get the ball they had two guys on me. Those dudes can't check me one-on-one. They know that. I ain't afraid to say it either. They know that."

Momentum throughout was fleeting. While Houston converted just two field goals in the first five-plus minutes of the third quarter, the Thunder continued a run that began late in the second quarter and built a 60-55 lead when Ibaka drilled an 18-foot jumper with 8:07 left in the quarter.

Oklahoma City made 14 of 22 shots from the field in the third quarter, including 6 of 10 from deep, and after forward Caron Butler sank a trey with 2:02 left in the quarter, the Thunder (55-20) grabbed their largest lead at 84-76.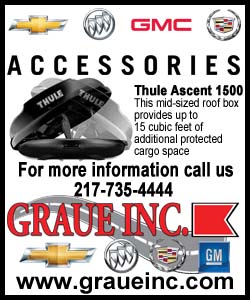 Ibaka scored 12 points on 5-for-6 shooting from the field in the third quarter and the Butler 3 gave Oklahoma City 39 points in the quarter. But almost immediately the Rockets responded with a 15-2 run that included four 3-pointers from four different players and a rousing offensive surge from Harden.

"We didn't do a good job throughout the night defending without fouling," Thunder coach Scott Brooks said. "They got 37 free throws. We fouled three shooters in the fourth quarter and that is not what we need to do."
The Rockets enjoyed a similar run in the second quarter, responding to back-to-back Thunder 3-pointers with an 11-0 blitz that pushed their lead to 43-29 on a Harden 3 with 5:09 left in the quarter. Oklahoma City answered with a 10-2 run, setting the stage for a riveting second half.

"It was a great win for us, especially wanting to get off that three-game skid we were on just to give ourselves confidence, especially going into the playoffs where we might see them," Harden said. "It was a big win for us. It shows the resilience we have."

NOTES: Rockets C Dwight Howard missed his fourth consecutive game and his seventh game in the Rockets' last 10 with a left ankle strain. Rockets G Patrick Beverley also missed his fourth consecutive game with a torn right meniscus. ... After making his first appearance since Feb. 20 and blocking one shot while grabbing one rebound in 12 minutes on Thursday night against the San Antonio Spurs, Thunder C Kendrick Perkins (rest) did not play against the Rockets. Thunder G Russell Westbrook was also a healthy scratch. ... Beyond their injury issues, the Rockets struggled shooting during their three-game skid, particularly at the rim. Houston ranks sixth in the NBA with a 63.2 shooting percentage in the restricted area. During their skid, that marks stands at just 51.9 percent. "We've shot really a poor percentage at the rim, which we've done off and on all year," Rockets coach Kevin McHale said. "We went through another period where we missed a lot of shots at the rim and that always comes back to bite you."
[© 2014 Thomson Reuters. All rights reserved.]
Copyright 2014 Reuters. All rights reserved. This material may not be published, broadcast, rewritten or redistributed.