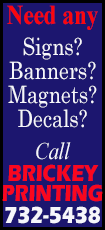 Wright scored a season-high 23 points, hitting all 10 of his shots from the floor, as the Dallas Mavericks used a fourth-quarter spurt to beat the Lakers 107-95 on Friday night at the Staples Center.

Forward Dirk Nowitzki had 27 points, nine rebounds and five assists, allowing the Mavericks (46-31) to capture their fourth consecutive road game and staying a half-game ahead of the Phoenix Suns and Memphis Grizzlies for the No. 7 spot in the Western Conference race. They also swept the season series with the Lakers (25-51) for the first time in franchise history.

Wright, who finished two points shy of his career-high 25 against the Philadelphia 76ers in March 2009, said he usually performs well in back-to-back games. The Mavericks defeated the Los Angeles Clippers 113-107 Thursday night at Staples.

"No one wants to miss shots," said Wright, who scored 11 of his 13 second-half points in the fourth quarter. "You want to make them all. A night like this is a credit to my teammates. They put me in a great position and they made some great passes. I can't do anything but praise those guys.

"I always feel good on back-to-backs. For some reason, I feel better than the first game. I knew coach was going to go to me a lot. We had some guys with some heavy legs. Tough game last night, so I knew my presence would be needed."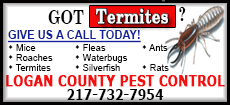 Nowitzki was not surprised by Wright's performance.

"That's what he does for us," said Nowitzki, who also helped Dallas enjoy a 64-44 edge on points in the paint. "He always rolls down the paint, makes some great stuff happen for us. He didn't miss a shot. He was phenomenal."

Forward Shawn Marion added 15 points and eight rebounds for Dallas, and center Samuel Dalembert had 14 points and 14 rebounds.

"I also thought (Dalembert) was big for us today, rolling down the middle, offensive rebounds and tip-ins," Nowitzki said.

Guard Jodie Meeks led the Lakers with 25 points. Guard Nick Young and forward Jordan Hill chipped in 14 points each. Hill also had 10 rebounds.

The Lakers took a 56-54 lead at intermission. Dallas pulled ahead for an 82-78 advantage at the end of the third quarter before shaking free of the Lakers in the fourth quarter.

"I thought we played well for most of the game," Lakers coach Mike D'Antoni said. "The first half we had a few bad breaks where the ball bounced around, but overall not bad. We needed a couple more guys to have bigger games and we just didn't quite get it. We have to give them credit because they played like they were a playoff team."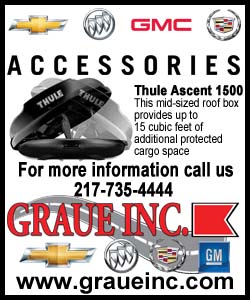 The Mavericks went on an 15-5 run to open the fourth quarter for a 97-83 lead after a turnover by Young led to a layup by guard Devin Harris with 7:02 remaining in the game.
Young suffered a mild right ankle sprain and did not play again.

Los Angeles failed to get any closer than 10 points the rest of the way.

Nowitzki hit two free throws in the third quarter to pass Dominique Wilkins for 11th on the NBA career scoring list.

Point guard Steve Nash returned for the Lakers after missing a game with nerve root irritation in his back. Nash finished with four points and seven assists in 19 minutes. He closed to within five assists of passing Mark Jackson for No. 3 on the league's all-time leaders with 10,330.

NOTES: Injured Los Angeles C Pau Gasol, C-F Chris Kaman and G Xavier Henry missed the game. Gasol is recovering from vertigo and could be done for the season, and Kaman missed his second game with a sore right calf. Henry, who has a torn ligament in his left wrist and a nagging knee injury, is not expected to play again this season. ... The Lakers started their 34th different lineup. ... Dallas converted 28 of 59 (.475 percent) 3-pointers in the past two games entering Friday. Mavericks G Jose Calderon was shooting 53.3 percent (16 of 30) from behind the arc in the past five games before Friday. ... Dallas caps its four-game road swing with visits to the Sacramento Kings on Sunday and the Utah Jazz on Tuesday. ... The Lakers will be the visiting team when they face the Clippers on Sunday at the Staples Center.
[© 2014 Thomson Reuters. All rights reserved.]
Copyright 2014 Reuters. All rights reserved. This material may not be published, broadcast, rewritten or redistributed.