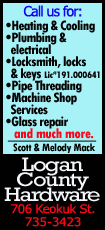 "I just got a feeling we're going to win more games than last year," Jackson said. "I got a strong feeling."

The Warriors' 47th win of a season with still six games remaining came in convincing fashion when they completed a season-series sweep of the Sacramento Kings in wire-to-wire fashion, 102-69.

In winning a fourth straight game in one season against the Kings for the first time since 1991-92, the Warriors (47-29) also capped a perfect 8-0 home season against Pacific Division foes for the first time in franchise history.

"That says a lot because that's really difficult to do," Jackson said of going 2-0 at home this season against the Kings, Los Angeles Clippers, Phoenix Suns and Los Angeles Lakers. "To end a season with that type of record against teams that know you and know you well is awfully impressive."

Shooting guard Klay Thompson scored 21 points in just 23 1/2 minutes as the Warriors built leads of 14 and 32 points in the first and second quarters, respectively, en route to the one-sided win.

Thompson's 21 points included two 3-pointers, the first of which was his 200th of the season. He and backcourt mate Stephen Curry, who dropped in his 235th and 236th 3s of the season, became the first set of teammates to top 200 in made 3-pointers in consecutive seasons.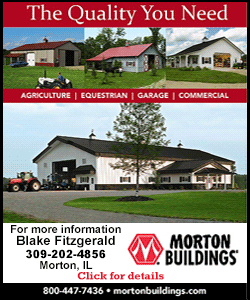 The victory allowed Golden State to move within 1 1/2 games of Portland in the battle for the No. 5 playoff position in the West. The Warriors still have a critical April 13 visit to Portland remaining on the schedule.

"Give them a lot of credit. They played very well," said Kings coach Michael Malone, who was a Warriors assistant last season. "Obviously, they're fighting for their playoff seeding and their playoff lives, so they came out and played with that sense of urgency."

Center Jermaine O'Neal, starting in place of injured Andrew Bogut (pelvic contusion), contributed 13 points and nine rebounds to the win. Power forward Draymond Green, who was subbing for injured David Lee (strained right hamstring), added a 10-point, 10-rebound double-double.

They also combined with backup big man Marreese Speights (10 rebounds) to dominate a taller Kings team inside. Even without their two starting frontcourt players, the Warriors still managed to outrebound the DeMarcus Cousins-led Kings 58-44.

"When you've got a team with a DeMarcus Cousins who can dominate a ballgame, that's pretty impressive," Green said of the strong interior game. "It definitely was a team effort defensively. When you have a team like that where they have guys who can go off, you need a team effort."

Backup forward Harrison Barnes (16) and Curry (13) also were among seven players to score in double figures for the Warriors, who are now 11-1 after a defeat. Golden State was coming off a 111-90 loss at San Antonio on Wednesday.

The Kings (27-49), who are tied with Detroit for seventh-worth record in the league, shot just 17.9 percent from the field in the first half while falling behind 59-27. They finished at 32.1 percent, a season low.

"We had a lot against us tonight," Cousins said. "The game got away from us and we were never able to recover."

Despite riding the momentum of a two-game winning streak, Sacramento's miseries began almost immediately as Cousins was nailed with two questionable fouls in the first 1:48 of the game. Malone did not like either call and was whistled for a technical foul after the second.
With Cousins on the bench, the Kings watched as the Warriors built a double-digit lead within the first 6:37 of the game. Thompson had a three-point play sandwiching dunks by Andre Iguodala and Speights in a 7-0 burst that pushed Golden State into a 17-6 lead.

Cousins returned to the court for the start of the second quarter, only to see the Warriors score the first seven points to open an 18-point advantage. Backup guard Jordan Crawford's 3-pointer capped that run.

Cousins was back on the bench with three fouls by quarter's end and the Warriors took advantage to close the second period on a 13-0 run to blow the game wide open at 59-27. Thompson, Curry and Barnes all had 3-pointers in the burst.

"Our early foul trouble put us in a hole," Malone said. "I'll have to look at the film, but he (Cousins) has to be smarter. We talked about it in shootaround: If you want to beat the Kings, get DeMarcus in foul trouble."

Cousins bounced back to finish with 19 points and 11 rebounds for the Kings, who were playing a sixth consecutive game without starting point guard Isaiah Thomas (right quad contusion).

Starting small forward Rudy Gay and backup forward Jason Thompson added 10 points apiece for Sacramento, which was held to its season-low point total.

NOTES: The Warriors' biggest lead of the night was 42 points, 75-33 midway through the third quarter. ... The 33-point margin of victory was the second largest ever for the Warriors over the Kings. Golden State had a 62-point win, 153-91, on Nov. 2, 1991. ... The 69-point total was the lowest for the Kings' franchise against the Warriors since Rochester totaled 64 against Philadelphia on Nov. 11, 1953. ... The Warriors are hoping to have C Andrew Bogut (pelvic contusion) and PF David Lee (strained right hamstring) back for Sunday's home game against Utah. The chances of Bogut returning Sunday are far greater than Lee. ... The Kings entered the game on their seventh two-game winning streak of the season. They are now 1-6 under those circumstances.
[© 2014 Thomson Reuters. All rights reserved.]
Copyright 2014 Reuters. All rights reserved. This material may not be published, broadcast, rewritten or redistributed.