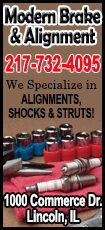 Gagner, whose last name is the French verb for "to win," scored off a Phoenix turnover with 40.4 seconds left to tie it in regulation, then had the only goal in a four-round shootout to lift the Edmonton Oilers to an improbable 3-2 win over the Coyotes at Jobing.com Arena.

"It was a gift for me and then it was nice to help out in the shootout," Gagner said. "It's a nice feeling tonight and it's something that we can hopefully bring home."

The win gave a small measure of satisfaction to the Oilers, who have underachieved all season. They had lost consecutive one-goal games and who will finish dead last in the Western Conference this season.

"We would love to hand out some of the pain we've felt this year," Oilers coach Dallas Eakins said of his team's spoiler role.

Phoenix certainly felt that pain on Friday. While the shootout loss gave the Coyotes a one-point lead over the Dallas Stars for the final wild-card spot in the Western Conference, Dallas has two games in hand on Phoenix and will make those up this weekend with road games against Tampa and Florida while the Coyotes are idle until Tuesday.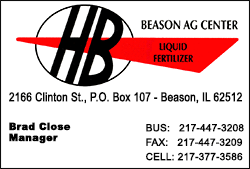 The Coyotes had a chance to widen the gap this week on the Stars with home games against two non-playoff teams — the Oilers and Winnipeg Jets — but Phoenix lost both those games in shootouts.

"We got a couple points but we need to get some more here to get in," defenseman Oliver Ekman-Larsson said. "We need everybody to dig in."

Oilers defenseman Justin Schultz put Edmonton on the board first when his shot from the hash marks defected off Ekman-Larsson's stick and past goalie Thomas Greiss' glove hand with 45 seconds left in the first period. The goal marked the third straight game in which Phoenix allowed the first goal.

But Ekman-Larsson got the goal back at 14:32 of the second period when his wrist shot from the right circle beat Edmonton goalie Ben Scrivens on the stick side with right winger Shane Doan creating traffic in front of the net.

The goal came 13 seconds into the Coyotes' first power play and was the first goal Phoenix had scored since the second period against Winnipeg on April 1, a span of more than two games.

When center Martin Hanzal left the game after one shift in the third period, forward Kyle Chipchura was asked to take his place between Czech wings Martin Erat and Radim Vrbata.

While the Coyotes' top-paid forwards continue to struggle, Chipchura delivered, banging in a rebound of Ekman-Larsson's initial shot late in the third period to give Phoenix a 2-1 lead. The goal was Chipchura's fifth of the season and third in the last seven games.

But as has often been the case this season, the Coyotes gave the lead back when Greiss misplayed a puck behind the net and Edmonton right winger Jordan Eberle banked a pass of Phoenix defenseman Zbynek Michalek and onto Gagner's stick for a tap-in with 40.4 seconds left in regulation.
"It just bounced right off my skates and was a bad mishandling for a turnover," Greiss said. "It was a costly one for us."

Just as costly was the continued scoring drought of Phoenix's six highest-paid forwards. Hanzal has not scored since returning from an injury on March 15 (12 straight overall), center Mike Ribeiro has one goal in his last 21 games, Vrbata has one goal in his last 13 games, Doan has two in his last 15 games, center Antoine Vermette has two in his last 16 games and Erat, a trade-deadline acquisition, has one goal in 13 games as a Coyote.

"It's a struggle because we're not getting many chances from those guys either," Coyotes coach Dave Tippett said. "We're not getting many power plays right now where they were getting their points. That's an area that we have to continue to address and we have to try to squeeze more out of those guys."

NOTES: The Coyotes expect to set a timeline for injured G Mike Smith's return on Sunday or Monday. Smith has missed the last six games with a right knee injury. ... Coyotes RW David Moss returned to the lineup after missing the past three games with a left ankle injury. ... Edmonton LW Taylor Hall's first-period assist gave him 13 points (three goals) in 12 career games against Phoenix. Hall entered the game with eight points in his last five games overall. ... Edmonton RW Nail Yakupov (ankle) missed his second straight game. Coach Dallas Eakins said Friday that he doubts Yakupov will play again this season. ... D Oliver Ekman-Larsson scored a power-play goal late in the second period to break a Coyotes span of 139:13 without a goal. Before that, they had scored only one goal in 216:16. ... Edmonton entered play with the Western Conference's worst home record (14-20-3), road record (12-22-6) and overall record (26-42-9).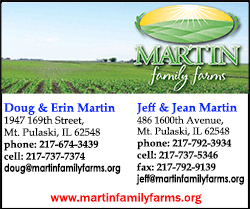 [© 2014 Thomson Reuters. All rights reserved.]
Copyright 2014 Reuters. All rights reserved. This material may not be published, broadcast, rewritten or redistributed.