EASTER DEVOTIONAL
Filling the empty holiday
By Pastor Christopher Decker

Send a link to a friend Share
[April 04, 2014] Easter is the great empty holiday. Everywhere we turn, there are reminders of emptiness. The platter of deviled eggs is empty by the time the last person goes through the line. The children's Easter baskets are empty until the youngsters search for hidden eggs. Someone opens a plastic egg, expecting a sweet treat, and it is empty — someone beat them to it. And, of course, we celebrate the empty tomb. That emptiness stands as an eternal symbol of the resurrection to new life. It is hope for the hopeless. It is peace for those at war. It is refuge for the weary.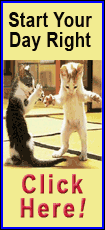 But, this Easter I'd like to remind you of another emptiness. An emptiness that plagues many a home. The emptiness brought about by the absence of a loved one. Throughout our community, an untold number of families will sit down for that Easter feast and have an empty chair or an empty spot in their heart. A parent who has died, a loved one serving overseas, a child at odds with the family — each of these and more cause that emptiness to overtake us. Emptiness dampens the celebrations; it is real and palpable. The emptiness of the holidays causes physical and emotional responses.

So, I challenge you. Whoever is reading this devotion, I challenge to empty themselves this Easter season. Look for the lonely or the stranger. Look for those hurting during this holiday season. Give your time, your smile, your shoulder. Give of yourself so that others may be filled to the brim.

Jesus taught in Matthew 25 to feed the hungry, clothe the naked, visit the sick and so much more. In teaching that, Jesus was leading his followers to serve rather than be served. He was teaching His followers to be last rather than first.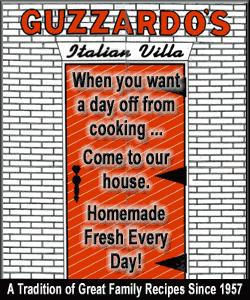 But Jesus didn't just teach it, He lived it. He lived it unto death itself. That empty tomb is our reminder of the sacrifice Jesus made. It reminds us that one glorious day in the future, when Jesus returns triumphantly, we won't ever experience emptiness again!
May you be filled to the brim this Easter season and beyond.
[By Pastor CHRISTOPHER DECKER, Zion Lutheran Church, Mount Pulaski]