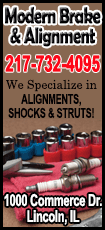 The evening began with a dinner catered by Guzzardo's and ended with presentations to the alumni. In all 11 graduates were recognized as "Honored Alumni," three were recognized as "Most Distinguished Alumni," and one honorary alumni award was given to someone who did not actually graduate from District 27 and LJHS, but served the school and the community for much of his lifetime.

Honored Alumni for 2014 are Chris Allen, Doreve Alde Cridelbaugh, R. Jean Brown Gossett, Nancy Bauer Ireland, Virginia Anderson Johnson, Jeff McClard, Mercedes Rohlfs, Debbie S. Ross, Randall Schrader, Teresa Hinds Schrader and Debra D. Taylor. Each person was called to the front of the room and received a plaque presented by Stephen Rohrer, the District 27 board president, and Dr. Robert Kidd.

Most Distinguished Alumni
Jarrod (J.D.) Welsh, Class of 1987

2013 Distinguished Alumni inductee Bill Bates was called on to introduce the first recipient of the Most Distinguished Alumni honor: J.D. Welsh.

Welsh is currently a senior master sergeant in the United States Air Force. He graduated from LJHS in 1987 and is a graduate of Lincoln Community High School. After high school Welsh enlisted in the Air Force. He continued his education through the Community College of the Air Force; then the American Military University, where he obtained a bachelor's degree. In 2011 he graduated summa cum laude from Trident University in California with a master's degree in education.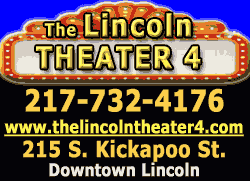 In his military career, he's completed 10 combat deployments, including service in Afghanistan, Bosnia and Operation Iraqi Freedom.
He is a Special Operations Command joint terminal attack controller, a military parachutist, a pathfinder for navigating through foreign terrain and establishing safe landing zones for airborne and air assault soldiers or aircraft.
Welch has been awarded two Bronze Stars, one Meritorious Service Medal, three Air Force Commendation Medals, two Army Commendation Medals, four Air Force Achievement Medals and two Army Achievement Medals.
Welsh's award was accepted by his sister Brittany Peterson and mother Mitzi Welsh. Peterson read a letter of appreciation written by her brother.
Welsh first expressed his appreciation to District 27 and LJHS for honoring him in this manner. He spoke of having great gratitude to his late father, his two mothers, and his brothers and sisters for their love and support. He also spoke about his family and his appreciation for the support he has received from his wife and children during his career.
His letter ended with an acknowledgement of his three children: "They are the reason I get up in the morning, and the reason I train and fight with all my might; their lives mean more to me than mine, and I am truly grateful for them and I love them with all my heart."
Most Distinguished Alumni
Dr. Kent D. Budd, Class of 1973
2012 Most Distinguished Alumni John Guzzardo was called on to introduce the next inductee.
Dr. Kent D. Budd is a graduate of District 27, LJHS and a 1986 graduate of the University of Illinois, where he graduated with the university's highest honor, the Bronze Tablet of Recognition. His doctorate is in ceramic engineering.
Budd is a scientist and inventor working for 3M in Minnesota. He holds several patents on his inventions and has created such high-tech scientific products as hollow glass microbubbles.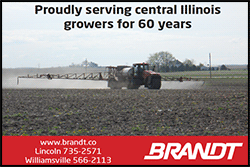 He received the Distinguished Merit Award from the University of Illinois Department of Materials Science and Engineering. He has also received 3M awards, including Technical Circle of Excellence, Golden Step and Genesis.
Dr. Budd's award was accepted by his father, Ron Budd. In accepting the award, the elder Budd apologized that his son could not be present and relayed that his son was grateful for the honor from District 27 and LJHS.
He spoke about his son being an avid mushroom hunter, a fisherman and a wilderness camper in Canada. He has also written several articles about camping and canoeing in the Boundary Waters Journal.
The message from Dr. Budd included a statement saying that he greatly enjoyed his years in Lincoln and his years as a student at District 27 and LJHS.
Most Distinguished Alumni
Dr. Pamela Moriearty
2012 Most Distinguished Alumni inductee Bill Gossett was called on to introduce the final recipient for the evening, Dr. Pamela Moriearty.
Moriearty is the second of three generations to graduate from District 27, with her father, James, being the first, and her son, Jim Grimaldi, being the third. She was an Honored Alumni in 2013.
Moriearty holds five degrees: a bachelor's degree, a master's degree and doctorate from the University of Chicago, and an MA and MBA from the University of Illinois Springfield.
She has served as a teaching professor at Lincoln College. She is now an assistant professor emeritus in the Department of Psychiatry at the Southern Illinois University School of Medicine.
Moriearty has also traveled extensively, conducting research in tropical medicine in several countries, including Uganda, France and Brazil.
In her career she has developed nine different curriculums in the studies of Mental Health, Research Methods of Psychiatry, Administrative Psychiatry and Tropical Ecology. She has collaborated with Dr. Dennis Campbell of Lincoln College in work related to the college's Creekside Outdoor Center for Environmental Education.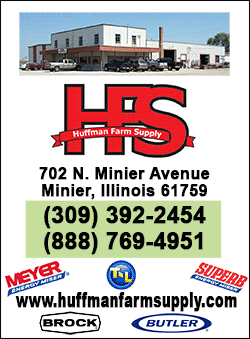 When Moriearty came to the podium to accept her award, she offered comments about her education and her school career at District 27. She said she received a great education at Central School and left with a set of knowledge and skills she uses to this day.
She said her teachers were tough, but they provided her a foundation for further success as she moved on to high school and college.
She said she was very fortunate to have the support of her parents, who did not get the opportunity to go to college. She said, though, that they reinforced her education goals, provided role models and set the expectations for her education in that she and her siblings were expected to do their very best.
She concluded: "The partnership between committed and challenging teachers in school and engaged folks back home who are setting realistic but very high expectations are still the very crucial factor in the success in the education of children today, just as they were back then."
2014 Honorary District 27 Graduate
Lester Plotner
For the first time, the District 27 and LJHS alumni selection committee this year decided to recognize someone as an honorary graduate who did not attend District 27 and LJHS.
Jean Lynn and Kent Froebe were brought forward to introduce Lester Plotner. Plotner served as the District 27 superintendent for 27 years and has also played important roles in Lincoln city government.
Lynn began saying: "Lester D. Plotner is well known throughout Lincoln and Logan County, and is known and respected statewide by school officials and superintendents. He is a community leader, a staunch supporter of District 27 and is dedicated to the education and welfare of the children in Lincoln."
She went on to deliver Plotner's education resume. He is a native of Pekin and graduated from Pekin High School in 1951. He graduated from Western Illinois University in 1955 with a bachelor's degree in education. He was a student and teaching assistant at Southern Illinois University. He graduated from SIU in 1956 with a master's degree in education.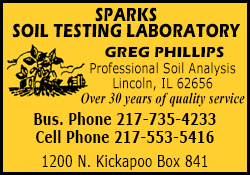 He and wife Gretchen moved to Lincoln, where he accepted a teaching position at LJHS. He went on to accept a position at Lincoln College. In 1963 he accepted the superintendent and principal position at Chester-East Lincoln School, and in 1967 he took on the role of assistant superintendent for District 27. In 1968 he advanced to superintendent and held that position until his retirement in 1994.
Lynn also noted Plotner's service to the city of Lincoln for 15-plus years as the city treasurer and his current role in local government as a member of the city liquor commission.
Kent Froebe stepped to the podium to acknowledge Plotner's service to District 27 and drew special attention to Plotner's coaching at LJHS. He noted that Plotner took the LJHS varsity basketball team to four state titles with a winning record of 88 straight victories. He said it was long past due that Plotner should be awarded his own LJHS varsity letter. He then presented Plotner with the letter while Lynn offered him his plaque as an honorary graduate of LJHS.
Plotner spoke about his gratitude to be honored by the alumni committee. He recalled memories of his coming to Lincoln, his job interview on the front porch of the superintendent's home and the decision to come to Lincoln.
He also spoke about his students and staff in the early years as a teacher at LJHS. He spoke about the students, saying he had great kids, great ballplayers, and that he had a great time being a part of the basketball program.
He ended by saying that he was fortunate then to have great staff and great principals, and that was still a fact today.
After Plotner finished speaking, Rohrer returned to the podium and made some comedic comments about how, now that Plotner was a graduate of LJHS, he would be expected to enroll as a freshman at the high school in the very near future.
Rohrer then talked about the Wall of Honored Alumni at the junior high and gave the audience a preview of what is on the digital media presentation by playing a slideshow of past recipients.
The evening ended with a few words from two principals: Mike Workman, who will officially take on that position at LJHS at the beginning of the next school year, and Ginger Yeazle of Washington-Monroe.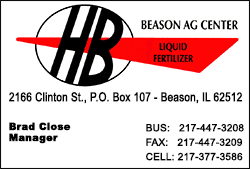 Workman invited all the guests present to attend a special invitation-only alumni open house at the school on Sunday. He said junior high students would be on hand to answer questions; there would be tours of the school; and guests would get to see the Wall of Honored Alumni and view the complete digital media display.
Yeazle ended the evening by awarding door prizes to guests in the form of ornaments depicting Lincoln Junior High School and Central School.
With the awards over, everyone was invited to stay as long as they desired and to have a good evening.
[By NILA SMITH]